Unlikely Friendship Could See NZ Lead Way on Climate Issues
Estimated reading time: 3 Minutes
Image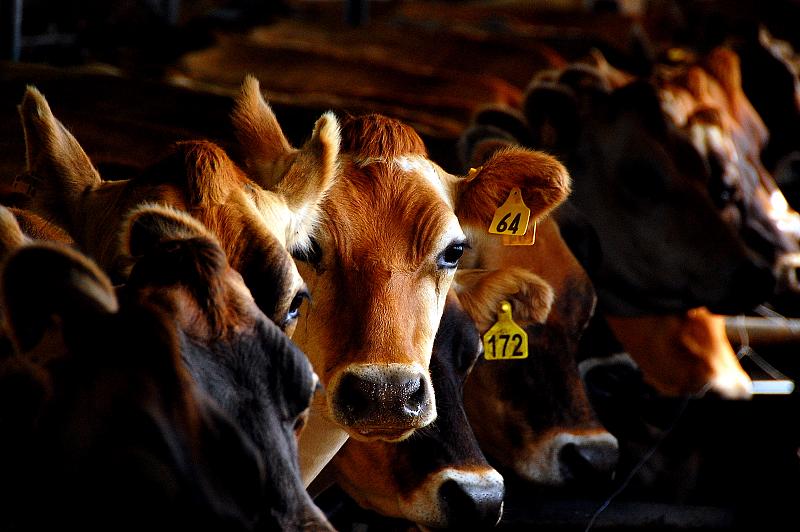 Most climate change activists and farmers see each other as enemies, rather than friends.
Some climate activists remember the tractor driven by farmers up the steps of Parliament in the early 2000s to protest the "fart tax", and notice the big agricultural hole in New Zealand's emissions trading scheme (ETS). Farmers, meanwhile, often think of green activists as urban, idealistic, and uninformed – and may see the ETS as a threat to low-cost production and their competitiveness on the global market.
But it doesn't have to be this way. Farmers, after all, have an interest in the sustainability of their land. And climate activists could see in agriculture (which makes up 48% of New Zealand's emissions) an opportunity for New Zealand to model best practice in developing climate-friendly agricultural policy.
[caption id="attachment_7353" align="alignnone" width="800"]
Milking time on an Oakura dairy farm. Image source: dandownunder Flickr[/caption]
So what needs to change for this creative coalition to come about?
The government could play a significant role in bringing these groups together, and providing a platform for New Zealand to lead on the world stage. There are at least three climate-agriculture initiatives that could be supported or led by government with benefits for farmers, climate change advocates, and all New Zealanders.
First, products produced on climate-friendly farms might get sustainability certification and labeling. For example, milk or butter from particularly climate-friendly New Zealand farms could be marked out in supermarkets as having good environmental credentials. This idea was tried in Ireland, where an 'Origin Green' label was constructed based on a farm's greenhouse gas emissions, waste management, biodiversity and other factors. The 'Origin Green' programme was said to be positive both for farmers domestically and Irish export performance overall.
Farmers might worry about how to measure their climate performance, and any costs of measurement. But the scheme could be voluntary, to address this fear. And the government could provide leadership and support by constructing a scale of climate performance on farms, and then reviewing and approving measurements. New Zealand Trade and Enterprise (NZTE) are said to be considering this idea, which suggests that it could be feasible.
Secondly, New Zealand could strengthen networks of countries reliant on agriculture at global climate change negotiations, and could encourage the sharing of policies and technologies that might best reduce greenhouse gas emissions. This may allow New Zealand farmers to benefit from research, and would boost New Zealand's profile globally, potentially resulting in greater demand for New Zealand agriculture products. Stronger networks of like-minded countries could also help to lower global emissions from agriculture, which make up around a quarter of total emissions according to the Inter-Governmental Panel on Climate Change.
In 2009 at the climate talks in Copenhagen, New Zealand founded the Global Research Alliance on Agricultural Greenhouse Gases. The Secretariat of that group is based in New Zealand, and the NZ Agricultural Greenhouse Gas Research Centre was also set up as a result. So we have started to take steps in the right direction. But this Global Research Alliance appears to have been a little inactive since 2009, and other more influential global clubs have since been set up, such as the Global Alliance for Climate-Smart Agriculture, of which New Zealand is not a part. We have an opportunity now to reassert our independent foreign policy and our capacity to be a progressive leader in agricultural policy.
Thirdly, the government could support further education for farmers about sustainability. This was an idea that came out of AgDialogue, a consultation process run by the thinktank Motu involving farmers and policy-makers. Sustainability education could happen in a variety of more or less formal ways. Motu proposed a sustainable cooking competition, which would be an example of a more informal method of communication – but Lincoln University's agricultural education could also develop its focus on climate change, the environment, and sustainability. Some farmers might view this education as an added burden. But others could see the education as a way to learn about new practices (for example, holistic management) or to understand emerging risks.
As the election looms, the major political parties would do well to engage with these policy ideas – and to make their position clear on climate change and agriculture.
This is because in this area there is potential for a powerful partnership to emerge between climate change advocates and farmers. It is a partnership which could change the way we see climate change as a political issue in New Zealand – and which could go as far as improving New Zealand's standing in the world.