Transforming the veneer of democracy: Developing a higher education strategy in Myanmar
Estimated reading time: 5 Minutes
Image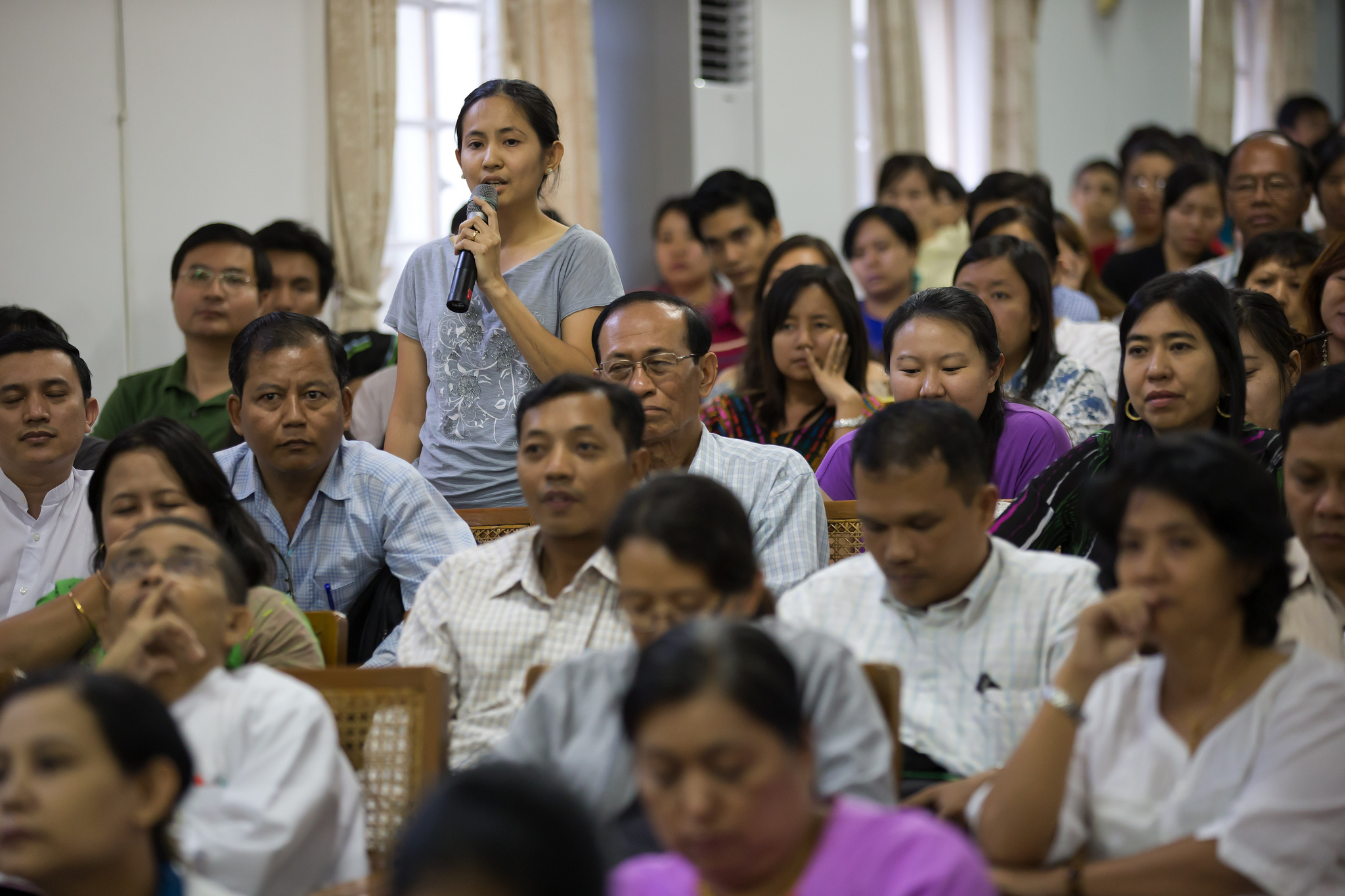 The Veneer of Democracy
"Sometimes I think that a parody of democracy could be more dangerous than a blatant dictatorship, because that gives people an opportunity to avoid doing anything about it."
- Aung San Suu Kyi (FT Interview, Jan 2011)
In the November of 2010, Aung San Suu Kyi was released from house arrest after being detained for almost 15 of the past 21 years since 1989. The release itself was part of a wider ongoing series of political reforms and economic liberalization that Myanmar was undergoing including the drafting of a foreign investment law and gradual abolishing of strict censorships.
Yet in little less than 3 years after the reforms began, various religious politicking and political tensions have become roadblocks in the reform journey. In a recent interview with
The Australian
in early July, Suu Kyi herself maintained that "the world has been overly optimistic about political reform in Myanmar" and that there is a need for "greater political pressure on Myanmar's military leaders" to move beyond what she calls the "
veneer of democracy
" and to deliver real power to the people.
Against that backdrop, higher education itself is quickly emerging as a critical driver to help in transforming that veneer of democracy.
[caption id="attachment_7375" align="alignnone" width="2048"]
Student asking a question at University of Yangon. Image source: International Monetary Fund[/caption]
Transforming the veneer through Higher Education
Over the past year, as part of the
Oxford Strategy Group
, I had the pleasure to work on a project focused on developing a higher education strategy for the University of Yangon (the project itself was done in partnership with the Oxford International Strategy Office and various other Oxford Departments).
Indeed, higher education has emerged as a key priority in Myanmar in the past year which has seen the creation of various new partnerships and initiatives spurred by the visit of a US Higher Education Delegation visit to Myanmar in March 2013. On our end, Oxford itself has been working with a delegation from the University of Yangon on a development strategy to take the university forward. In particular, 3 key thoughts stood out for us in the process of working on the project:
(1) The importance of complementing policies
In laying out the key higher education priorities and curriculum focus, it's natural that a major factor is aligning the priorities to economic growth engines of Myanmar (and hence the corresponding education needs of these industries). In that regard, manufacturing, infrastructure and energy & mining stood out as primary economic drivers with major education needs on the technical/engineering aspects required.
Yet more importantly, the development of those industries requires a whole set of complementing education needs. For instance, the development of natural resources also brings about need in building regulatory mechanisms and foreign investment laws (and hence education needs in law & legislation) while the increased rates of deforestation (from resource extraction) also spells the importance of conservation- both of which are areas in which Oxford departments are helping to support Yangon University in (such as for curriculum development). And this perhaps also offer wider lessons about taking a whole of government approach to policy, where the capacity for traversing a singular policy across multiple ministries/departments is paramount for holistic policy delivery and assessment, yet this is often deeply neglected and underdeveloped.
(2) Healing divides through deeper appreciation of the past
The recent outbursts of sectarian violence between Buddhists and Muslims in Mandalay reveal yet again the kind of deep-rooted ethnic and religious tensions that create social division. Often what is missing is a deeper awareness of the origin and depth of the tension and an appreciation of the position of the other end of the divide- without which there is no common starting point to bridge that divide.
Indeed, Henry Kissinger has once said that knowledge of history is imperative for grasping the wider political context (and implications) in which decisions must be made, where the "grounding in history is essential for understanding how different people see the world and for knowing about the limits of the possible". Specifically, understanding the historical backdrop of the various divides nurtures greater empathy towards the positions on both ends of the spectrum which builds a basis for healing the tension. Going forward, it will be vital for Myanmar to develop individuals with a more sophisticated knowledge of history that will form a political and social leadership with a greater clarity and vision for building wider social cohesion.
(3) Engaging in joint-development
Lastly, many development and capacity building projects (or any consulting project) typically face 1 of 2 possible problems. The first is often an error of
doing everything
, where the external "consultants" come up with all the answers and do not create enough space for the local counterparts to own the project. The second reverse error is that of
only facilitating process
where the external parties just play a facilitative role without "daring" to feed in any analysis and content into the strategy development given the fears of committing the first error.
Yet often there is a certain value in the ideas and information that external consultants bring to the table that allow local counterparts to build their ideas upon. What is needed is to transition to what Champion, Kiel and McLendon term as a
"partner model"
of engagement, which strive for the ideal balance across the 2 extremes:
[caption id="attachment_7373" align="alignnone" width="499"]
Consulting role grid (taken from Larson, Ajak, Pritchett's article on "South Sudan's capability trap")[/caption]
In our context, when the delegation from Yangon university came over to Oxford for a visit (which included sessions for discussing about strategy development), we helped to create a deep fact base (that details our preliminary thoughts on possible strategy options) that was given to the delegation as "reading materials" to be done before the actual sessions. Subsequently, it enabled the Yangon delegation to drive the discussions forward given that the fact base help built a basis to guide the thinking of both strategic questions and possible options. There is thus a certain nuance in ensuring that they were the ones taking ownership of the plans, yet at the same time ensuring we are not just supporting them in process but also sharing our analysis and thoughts- thereby creating a process for joint-development.
Creating a sustained process of empowerment
"The best way to help Myanmar is to empower the people of Myanmar,
to help us have enough self-confidence to obtain what we want for ourselves."
-Aung San Suu Kyi
In the same vein, higher education will be vital in both creating the sense of empowerment and self-confidence for the people of Myanmar. My hope is that the University of Yangon's development and growth can be a start to creating a sustained process of empowerment for the people of Myanmar to continue to create and build their own hopes for the future.
______________________________________________________________________
Alexander is an MPP student from Hong Kong. He was previously the Managing Director of the
Oxford Strategy Group
, a student-run management consultancy in Oxford. For more information about the project, kindly visit
http://www.oxfordstrategygroup.com/june-2014-developing-a-higher-education-strategy-in-myanmar.html