Student expertise on display in new case study for the MPP classroom
New case study draws on student's national security experience to examine the case against torture at Guantanamo Bay.
Estimated reading time: 4 Minutes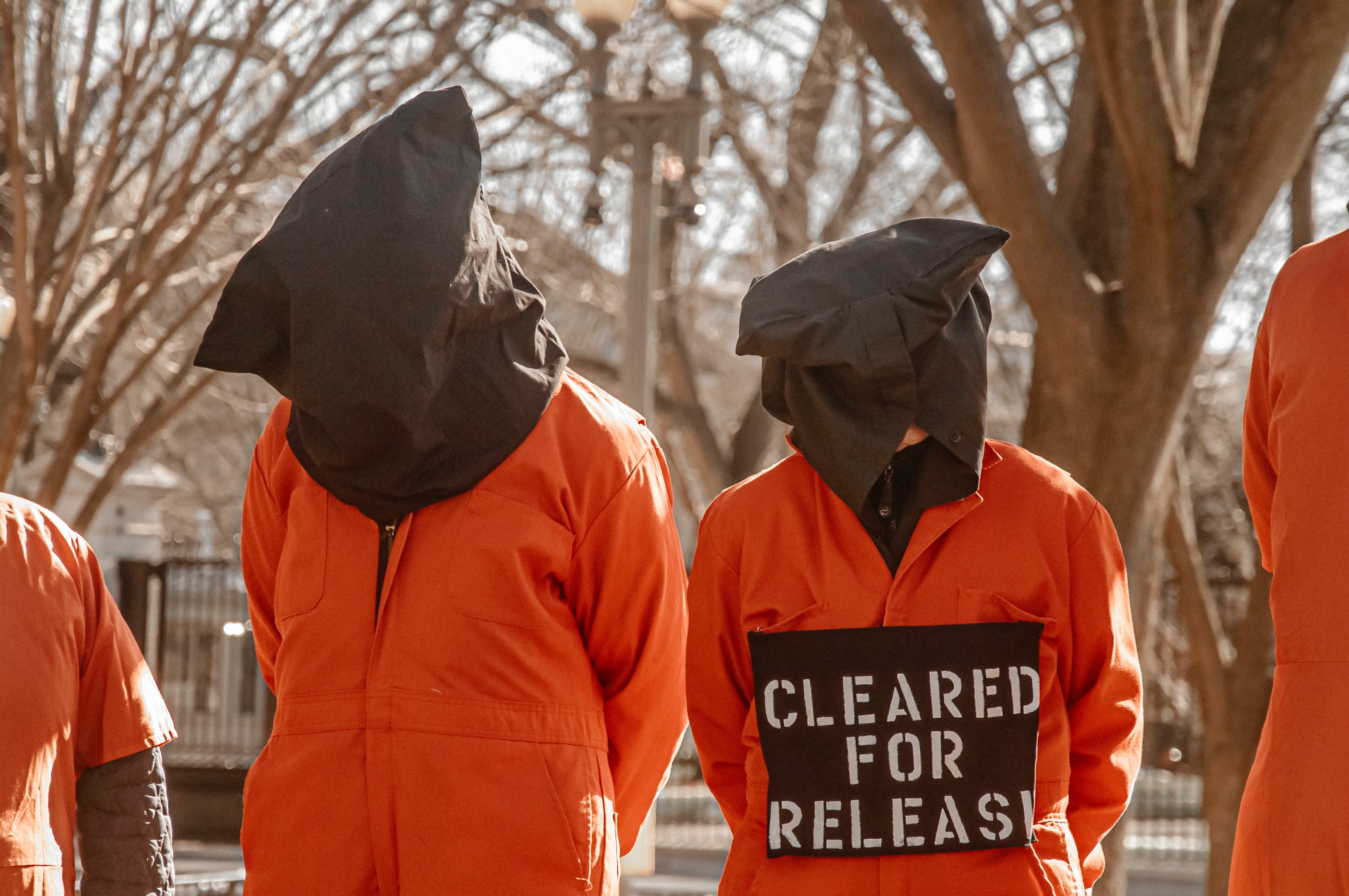 A central component of the Blavatnik School's Master of Public Policy (MPP) programme is a two-month summer project, where students bring the skills they develop in their degree to organisations working in a variety of public policy fields. For Naomi Ducat (MPP 2021), a summer project at the School's own Case Centre on Public Leadership allowed her to combine her previous national security experience with the skills of the MPP to co-author a new case study that will be used to educate MPP students for years to come.  
The case study, 'Allegations and interrogations: Alberto Mora and the case against torture at Guantanamo Bay', looks at former-General Counsel to the US Navy Alberto Mora's campaign to reverse US policies permitting the torture of detainees following the US invasion of Afghanistan in 2001. It was developed in partnership with Dapo Akande and Federica D'Alessandra for the international human rights class in the MPP's Law and Public Policy module. They sought a case study that would capture the complexity of international law as applied to a real-world situation and that would demonstrate the interrelated nature of law and policy. 
Naomi had previously worked as a consultant for the US Department of Defense and had been working with the Oxford Institute for Ethics Law and Armed Conflict (ELAC) during her time as an MPP. The summer project appealed to her professional and personal interests: 'I had been working in the field of national security prior to coming to Oxford', she reflected, 'and the themes and events of this case study are central to current US security practices domestically and abroad. I also wanted to apply my academic skills of research and writing to develop a resource that would drive thoughtful, human-rights oriented leadership in the complex realm of security.'
During the summer, under the supervision of the Case Centre's senior case writers, she conducted extensive background research into the legal and policy dimensions of the story and joined interviews with Alberto to hear about his personal experience. Her professional background also allowed her to delve into the complex world of US Department of Defense memos, US military directives and congressional reports, and their application to international law. Naomi produced a draft of the case study by the end of the summer.
The case
The case is set in January 2003, when Alberto was faced with a grave dilemma. Alberto had first learned about potential abuse of detainees at the US Naval Station at Guantanamo Bay, Cuba in December 2002. On investigation, Alberto learned that US officials were subjecting detainees captured during the 'war on terror' to interrogation techniques that went well beyond those specified in military handbooks and ones that, in Alberto's opinion, could constitute torture under both domestic and international law. Beyond moral and legal concerns, Alberto feared that if such news reached the public, the credibility of the US government, its foreign relations, and US military strategy would suffer greatly.
Alberto had initially believed the policy to be the result of mistakes made in the frantic post-9/11 climate. However, in January 2003, he became aware of a new memo by one of the most senior lawyers in the executive branch that defended the policy. Alberto realised that it was no mistake: these interrogation techniques had been deliberately approved at the highest levels of the US government. Alberto knew that if he persisted in trying to end the interrogations, he risked being fired. Yet, he also felt that he could not turn a blind eye to the abuses – he had a duty to act. To do so, he would need to make the strongest legal case possible. While Alberto was ultimately unsuccessful in his attempt to get the US government to reverse its policy on torture, and the search for justice for detainees who underwent abuse at the hands of US officials continues to this day, many of Alberto's legal and policy concerns were eventually substantiated and he has been widely commended for his moral courage in pursuing human rights for the detainees. 
Returning to the classroom
Naomi virtually attended the first live classroom discussion of the case study. In the class, students discussed how the US government attempted to justify the policy with regards to domestic and international law, the validity of such claims, and the policy implications of undermining human rights law in this way, before turning to a conversation around what Alberto's next move should be. Attesting to one of the strengths of the case method as a teaching tool – namely, the power of peer-to-peer learning in the case discussion – Naomi remarked after the class: 'I loved seeing the themes within the case come to life. It was especially enriching to watch the students dissect, conceptualize, and formulate solutions to the challenges presented. The discussion offered such a rich set of global perspectives.' 
The class was a resounding success, reflecting the strengths of the case and Naomi as a case writer. As Associate Director of the Case Centre Sarah McAra put it, 'Naomi's work with us writing our first MPP co-authored case study has demonstrated the depth of expertise we're so lucky to have in the Blavatnik student- and alumni-body. We hope this is the first of many similar projects.'
Since the summer project, Naomi has returned to the United States, where she still works to support US national security objectives, albeit in a new capacity. 'I'm now a proposal writer, supporting private sector responses to government requests for contracted solutions for national security challenges,' Naomi told case writers. 'The summer project revealed to me how much I enjoy writing and, when I developed an interest in transitioning into a high-stakes writing role, it gave me the experience to substantiate the claim that I could do it well.'