Seizing the "Bridgetown moment" for global trade
This week President Macron of France hosts a summit on remaking the global financial system. As the gap between the unfolding polycrisis and global governance grows, the need for a fundamental paradigm shift in global economic governance is becoming more urgent.
Estimated reading time: 4 Minutes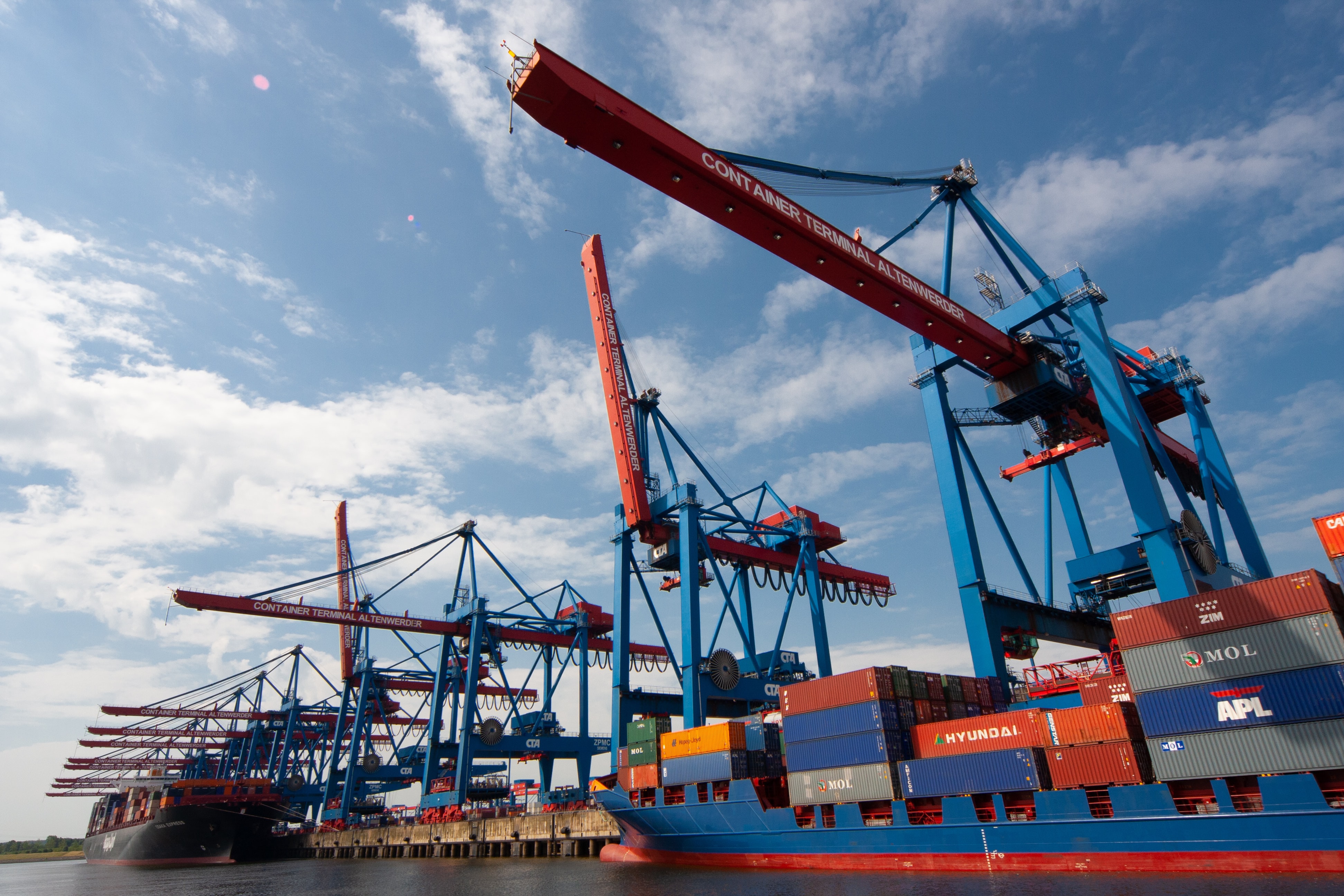 The COVID-19 pandemic set the world back several years in reaching the 2030 Sustainable Development Goals. Perversely, the most vulnerable countries, lacking fast access to vaccines, and without the financial resources to buffer their economies, suffered the greatest setbacks. 
As the pandemic recedes, many of these same countries—as well as others—now face mounting debt crises, many linked to the fuel and food shocks that followed the Russian invasion of Ukraine. Meanwhile, the impacts of climate change grow each year, creating many more crises to come. According to one estimate, climate impacts have already cost developing economies about 7 per cent of their average national income from 1992 to 2013, exacerbating other challenges.
Repeated calls for "a new Bretton Woods" have largely not yet been matched by serious political discussions on fundamental reforms. However, one bright spot has emerged around the Bridgetown Agenda for the Reform of the Global Financial Architecture, a bold initiative launched by Prime Minister Mia Mottley of Barbados to provide immediate liquidity to debt-distressed countries, to expand Multilateral Development Banks (MDB) climate lending by $1 trillion USD, and to issue new SDRs to fund climate resilience.
The summit in Paris this week is a key opportunity to advance, but also expand, this initiative. Trade has emerged as a major priority. Trade accounted for 34 per cent of global GDP in 2022, some $32 trillion USD, growing 3.5 per cent from the previous year despite the war in Ukraine and predictions about the 'death of globalisation.' Moreover, the trade regime —meaning the World Trade Organization, the hundreds of preferential trade and investment agreements, the trade finance and insurance sector, the related standard-setting and dispute settlement bodies, etc.—includes a myriad of rules and institutions that influence the entire economy. The path to a sustainable, just transition must run through, recast or remove these structures. 
The trade regime is also in a moment of upheaval. The old paradigm put liberalisation as the chief objective, and sought to some extent to ensure social and environmental externalities were ameliorated. The new paradigm seeks to flip this, and instead ask how the trade regime can support a just transition to sustainable development. 
At a recent workshop in Bridgetown, Barbados organised by the Remaking the Global Trading System for a Sustainable Future Project, we wrote a short framing paper on what a paradigm shift for trade could look like. These tools include: 
Recycling border carbon adjustments back to developing: based on equity considerations, there is substantial scope for imagining how revenues from BCAs could be invested in the green transition globally, potentially raising a new source of climate finance
Sectoral clubs: High-ambition, climate-focused, sector-specific coalitions that use a mix of economic policy tools can accelerate the climate transition, not only by contributing to meeting climate policy goals such as mitigation and resilience, but also linking to the broader economic agenda such as supporting green industrial policy in developing countries. 
Net zero, resilient trade finance: Trade finance can also support countries to achieve their net zero targets in ways that incorporate equity, justice and domestic and regional context. A proposed Net Zero Export Credit Alliance, for example,  could help drive momentum by supporting major ECAs to align their trade finance with climate goals, and catalyse similar initiatives at the multilateral level, thus opening the opportunity for the engagement of developing countries.
Supporting inclusive green industrial policy: Trade institutions have an important role to play, less as "constrainers" and more as "enablers" of smart, fair industrial policies. One particular role they can play is ensuring that developing countries, or others who cannot subsidise their way to a new economy, gain a seat at the table.
Reform of harmful subsidies: One of the biggest ways to reshape the economy and mobilise greater resources for the sustainable transition is to flip harmful subsidies into positive investments. This could include converting existing agricultural subsidies to support people and nature while reducing their trade-distorting effects, and shifting fossil fuel subsidies to support a just transition to renewables for energy access and security. 
Such big shifts in policy will require big changes in politics. How can countries begin to build the coalitions that will drive alignment of the trade regime to a just, sustainable transition? The paper offers a few ideas: 
A grand bargain on "trade for investment": Developing countries could accept developed country border carbon adjustments, but insist on preferential access for developing country products that are part of green supply chains, alongside reinvestment of BCA funds in green industrial policy in the Global South. In this way border taxes are not a unilateral tax on developing country exporters, but rather an investment vehicle that helps developing countries become part of global green supply chains. 
"Leapfrog" sectoral clubs:  At present sectoral clubs tend to be built around countries with the largest market share in a given sector, which biases them against most developing countries. Developing countries seeking to build new green industries in a given sector could create complementary clubs that seek to move faster than incumbents to establish new market share. 
Working at the regional level: Building on regional initiatives can complement and bolster global reform efforts. Regional institutions are less characterised by power imbalances, thus providing a more level playing field for member countries to cooperate in mutually beneficial ways
Linking fossil fuel, agricultural, and green subsidy reform: Countries may build unusual coalitions across sectors and jurisdictions to advance subsidy reforms, which is one of the most politically difficult issues. 
The Paris Summit is one step in a longer chain of discussions that could build momentum to deeper reforms, including the World Bank and IMF meetings in October, COP28 in December this year, and the WTO ministerial meeting in 2024. By galvanising political momentum by adopting ambitious commitments, the Summit can set the pace for subsequent political and policy gatherings.