Politics of disaster and destiny: the Turkey-Syria earthquake
MPP student Ezgi Yazici on the Turkey-Syria earthquake.
Estimated reading time: 5 Minutes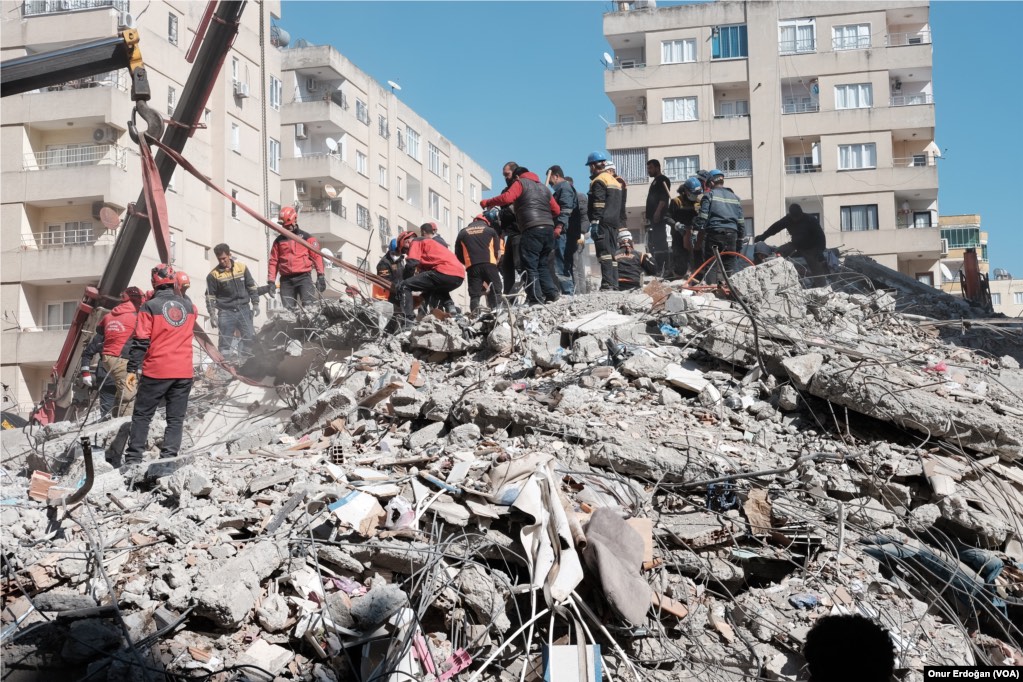 In Turkey, we have a saying "geography is destiny" when another iteration of what we perceive as an unavoidable cycle of bad news and political crises hit our lives. We cope with them by downplaying our human agency. We attribute it to destiny, to God, to anything "greater than us" to normalise our loss, trauma, and anger.
When the first of the two devastating earthquakes (7.8 and 7.5 on the Richter scale) hit south-eastern Turkey and northern Syria on February 6, "geography is destiny" was the first thing I thought of. In 1999 I was only two years old when another disastrous earthquake of 7.6 scale hit western Turkey, killing over 17,000 and flattening towns. Dubbed the Izmit Earthquake, it became ingrained in the nation's collective memory. Millions of students grew up with frequent earthquake drills in schools. The government introduced a wealth tax to fund reconstruction, revised requirements for new construction projects, and established agencies for disaster response. To this day, most neighbourhoods in Istanbul are filled with cranes and construction teams to replace older, susceptible buildings with what were supposed to be newer, earthquake-durable ones.
Geography, in some ways, was indeed destiny – but one that needed management. Several fault lines pass through most of Turkey, and the country needed to put aside funds, prepare, and strengthen capacity for any future unavoidable natural event. Effective policies and preparation would hopefully prevent the next earthquake from turning into a humanitarian disaster.
Instead, more than two decades, millions of school earthquake drills and thousands of reconstructed buildings later, over 13 million people in Turkey and in northern Syria found their families, friends, or themselves under the rubble once again in an area nearly the size of England. And as those under the rubble waited in below-freezing temperatures, begging for help, the rest of Turkey came to the bitter realisation that collective loss and trauma had once again become our destiny in two catastrophic ways.
Firstly, the Turkish government was paralysed in its crisis response. Its increasingly centralised decision-making chain, hollowed-out bureaucracy, and institutions were slow and uncoordinated. The government disaster coordination agency, AFAD, reportedly wasted time in the first 24 hours following the earthquake waiting for orders and approvals and scrambling for rescue equipment. The government took 36 hours to deploy military forces that had previously offered crucial rescue capabilities and disaster response infrastructure within two hours in the 1999 earthquake. It likely turned down or ignored critical infrastructure offers like SpaceX's Starlink satellite internet service and Palantir's aid coordination and data management software. It limited life-saving access to Twitter from Turkey for several hours. Some even reported government interference or refusal of civil society rescue efforts.
Secondly, the shocking number of collapsed buildings – at least 25,000 old as well as new – also showcased the enforcement failure of building regulations since the 1999 earthquake. Turkey's massive government-friendly construction companies failed to deliver on the government promise of durable housing to not only the 13 million in the earthquake zone but to the rest of Turkey that could wake up to a similar earthquake any day. The Turkish media even reported a planned amnesty law for recent construction work that did not meet such requirements.
This double realisation mobilised countless civil society organizations, opposition parties, and mutual aid efforts that reached disaster zones to provide life-saving aid and equipment. Led by non-governmental organizations like Ahbap, millions of Turks rushed to donation centres and WhatsApp groups to organise aid boxes, coordinate information on what was needed on the ground, raise funds internationally, and connect survivors with shelter spaces. Dozens of countries from Mexico to Japan sent rescue teams as well – but it is too little, too late.
By February 14, over 30,000 people (and tens of thousands more who are still under collapsed buildings) lost their lives in Turkey and Syria, not only to an earthquake but to the race against time and cold. Now the 13 million left behind in the earthquake zone and 80 million across the country will be looking for ways to cope, and answers for why this battle was lost on such a large scale.
As I stood in front of the Blavatnik School of Government, scrolling through pictures of fathers holding the hands of their dead children under the rubble, videos of rescue teams shouting "Can anyone hear our voice?" with the deafening silence that followed, I have been asking myself the point of politics and policymaking in this moment of grief.
The road ahead of reckoning and reconstruction is long, and it goes to the heart of politics. Turkish policymakers have much introspection to do on their approach to the politics of disaster preparation and response. Turkey's soon-to-be voters will be carrying their disappointment and frustration against the government to ballot boxes for the upcoming general election, scheduled for May 14. Although as post-earthquake anger and backlash against President Recep Tayyip Erdogan reach unprecedented levels, reports suggest Erdogan may attempt to delay elections in fear of ending his 20-year rule.      
Only time will tell whether Turkey will be able to translate this catastrophic loss into a better future that does not get shattered by "destiny" once more. It will take months and years of reconstruction, of support for housing, mental health and disability, and aid to heal wounds. The Turkish people will need to hold onto their grief and translate it into political will, better regulations, and stronger public pressure for people-prioritizing policies. And only then will millions living in Turkey's earthquake-susceptible buildings – including my family, friends, loved ones – sleep without thinking "What if we are next?".
To support affected communities in Turkey and Syria, donate to Turkish NGO Ahbap, UK Disasters Emergency Committee (DEC) Earthquake Appeal, the US-based Turkish Philanthropy Fund, and the Syrian White Helmets. Every contribution matters.