Pakistan - an opportunity to take a broader approach?
Estimated reading time: 2 Minutes
Image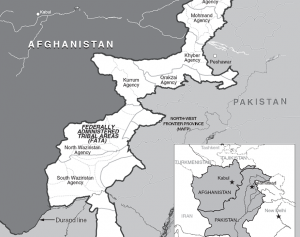 Almost half a million people are fleeing their homes after the Pakistani government's planned army action against the Taliban in North Waziristan, in the north-west of the country. The Internally Displaced People (IDPs) have criticised the government not only for the lack of preparation in the relief effort, but also for having stopped them from moving into other Pakistani provinces and sending them across the border to Afghanistan.
[caption id="attachment_7346" align="alignnone" width="300"]
Map of Federally Administered Tribal Areas (FATA) in Pakistan.[/caption]
Blavatnik School's MPP student Rafiullah Kakar reflects upon the national attitude of 'apathy' towards the problems of the people of the Federally Administered Tribal Areas (FATA) – of which North Waziristan is part - and offers his view for an effective national response that tackles the IDPs emergency.
Rafiullah also highlights the need to eradicate terrorism in Pakistan, an action which is not immediate but 'requires a holistic long-term counter-extremism strategy'.  For Rafiullah, the military operation should just be the beginning of a broader approach which entails:


facilitating an open and informed debate on the issue of religious extremism


fostering a strategic shift in Pakistan's foreign policy so that internal peace efforts coincide with initiatives for regional peace


investing in a serious crackdown against all militant and extremist groups without distinctions.


"Will Islamabad capitalise on this opportunity to repair its strained regional ties and improve its international image and credibility?" writes Rafiullah. Read his blog in Pakistan's Express Tribune and tell us what you think in the comments section below.