My journey from the China University of Mining and Technology to the Blavatnik School of Government
Estimated reading time: 6 Minutes
Image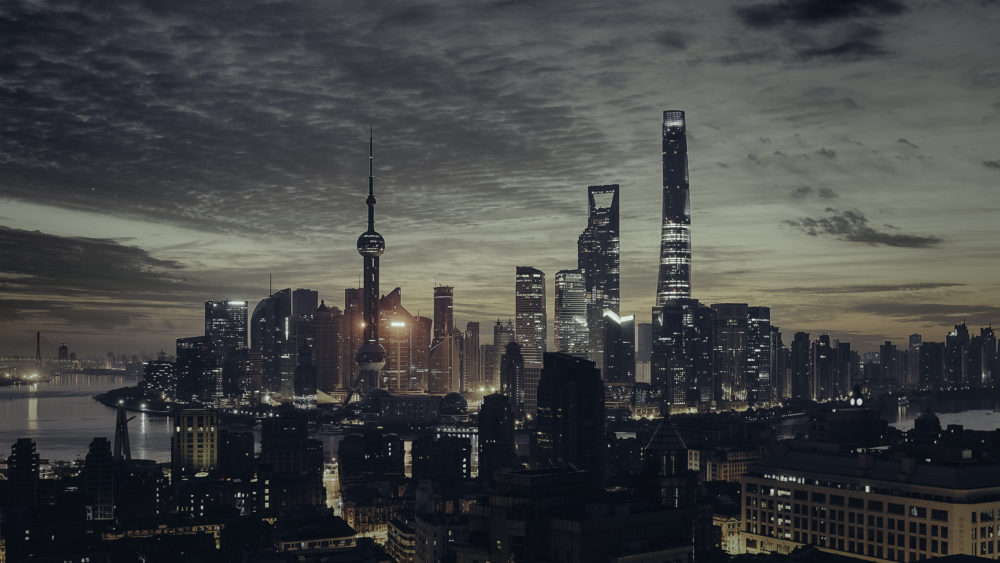 A Chinese soul and a global mind
For people around the world, 1st June is International Children's Day. For me, it has another meaning. 1st June, 2017 marks the 108
th
Anniversary of my undergraduate alma mater, China University of Mining and Technology (CUMT), a university whose predecessor was founded and invested in by the British in 1909. When I think of the contrast between history at the beginning of 20
th
century and current global affairs, I feel how much the world has changed, just like I did last year during my MPP studies at the Blavatnik School.
Source: Pexels
Some of my fellow Chinese MPP students/graduates at the Blavatnik School come from the top two elite Chinese universities – Tsinghua University and Peking University. I do not. I sometimes joke that "I am not the elite Chinese student from China at all" in front of my classmates and friends in Oxford. I learn not only from my global cohort but also from my fellow Chinese students.
My academic journey is perhaps different to that of my classmates, yet interesting nonetheless. I didn't major in Law, Economics, Politics or Philosophy during my undergraduate degree, which most of my fellow MPP students did. I chose to study Engineering for my undergraduate degree because of a belief in "rejuvenating China through industry and engineering" and I spent four years in a specialised national university, the
China University of Mining and Technology
. However, it was those four years that shaped my early understanding of the nation's competence in the world and I began to realise the importance of industrialization for development, just like the importance of the Industrial Revolution to Britain. The history of my undergraduate alma mater in a way reflects the history of modern China as well as the Sino-British relationship. My undergraduate experience was formative for my 'Chinese soul', particularly when I served as a student leader in the Students Union, assisting the 100
th
Anniversary of CUMT in 2009, and when I reviewed the university's 100-year history in the context of the revolutions of China. However, when I finished my undergraduate degree, I never thought that one day I would come to study at a prestigious government school at the University of Oxford. Today however, every dot seems connected in my life.
Source: CUMT
Let me tell you a bit of my alma mater's relationship with Britain. 108 years ago, my undergraduate alma mater CUMT was born under the difficult diplomatic negotiations between the British government and the Chinese government of the Qing Dynasty. In 1897, the British government and Italian government granted the Italian business person Angelo Luzzati a total capital of 20,000 pounds to register a British-Italian company with the company's headquarters located at 110 Cannon Street in London, and subsequently established its Branch office in Peking as
Peking Syndicate Limited
. The company requested that the Chinese Qing government grant the right for coal mining and railway construction for profit. Under hard diplomatic negotiations and the influence of chief politician in the Qing Dynasty
Mr. Li Hongzhang
, who led the
Self-Strengthening Movement
, the Chinese government requested that the British company invest in a private college to train Chinese engineers in mining technology and railway construction to benefit the nation's prosperity. The British agreed. The diplomatic agreement became the legal foundation for the establishment of the British invested "Jiaozuo School of Railroad and Mines" (
Jiaozuo Lukuang Xuetang
焦作路矿学堂) founded in 1909. This was the first private engineering institution built by Westerners in China. Nevertheless in December 1912, as the Chinese Qing government refused the British request to expand the mining area, the British company ceased its patronage for this first private British-backed college in China. The college then evolved under different names such as 'Private Jiaozuo Institute of Technology' (私立焦作工学院) from 1931 to 1938 as the only private independent institute of technology in China, and later as 'National Northwestern Institute of Technology' (国立西北工学院) during the Sino-Japanese war, and then 'Beijing Institute of Mining and Technology' and so on. After relocating 14 times and changing its name 11 times, the university retained its mission of "rejuvenating China through industry and engineering". In 1988, it was the Chinese leader
Deng Xiaoping
who named her 'China University of Mining and Technology' and wished her a new destiny of rejuvenating China. This is the persona of my alma mater with its destiny evolving from a British founded private engineering college in China under the Qing Dynasty, through the Second World War and ultimately becoming a key national university. I am proud to come from a university with a 108-year history, spanning the revolution and modernization of China.
The flag and logo of 'Private Jiaozuo Institute of Technology' 私立焦作工学院 Source: CUMT
Yet, I know how important it is to understand both the East and the West. Having a Chinese soul is not sufficient unless we, the 21st century generation, also have a global mind. After my undergraduate degree, I studied at the University of Hong Kong and worked for a year in the Hong Kong Science Park. Then, thanks to the European Commission Erasmus Mundus Scholarship, I had the wonderful opportunity of travelling and studying for an international Master's degree in the Netherlands, Austria and Switzerland, as well as receiving EU Climate-KIC fellowship training in Sweden, Germany, the Netherlands and Italy. My experiences in European countries broadened my horizons and gave me a great insight into European cultures and mindsets. It was my global outlook that enabled me to be selected by the United Nations in 2014 and to work with Japanese, Moroccan, Filipino and Chinese officers in the United Nations. I remember that one day my Japanese UN officer shared his view of "connecting the dots" with me and convinced me that it is my engineering degree that helped my work in United Nations. I feel he is absolutely correct.
Thanks to the Oxford-David H. Pollock and Tomislav Zegarac Memorial Scholarship, I was able to come and study at the Blavatnik School of Government. The MPP program in Oxford is truly global with a cohort of 117 brilliant minds from 59 nations. I will never forget how we discussed global policy challenges, ranging from the corruption in Africa to school absence in India, from China's economic growth to EU integration, and from the US election to Brexit. We debated and learned from each other, from what we knew and what we didn't know. Not only did I benefit from the global MPP program, I am also grateful that the Blavatnik School supported my work during the summer project, and later as a consultant in the World Bank. If I am ever asked to summarize the most important thing I gained from my MPP in Blavatnik School, my answer is simple: I developed a global mind. Yet, if I am ever asked what enabled me to come to study at the Blavatnik School, I suppose my answer would be my Engineering degree and my Chinese soul.
When I reflect upon history, I believe that it is so interesting to see how the world has changed. The Chinese still have a sense of the bitterness of loss in the Opium War with Britain. And I can imagine the difficulty of the diplomatic negotiations between the British and the Qing Dynasty government on mining rights in China, as well as the British invested private engineering college for training Chinese engineers 108 years ago. While today, China is taking leadership in a range of international and multinational affairs such as global climate action, the Asian Infrastructure Investment Bank and Belt and Road Initiative. Britain and countries around the world have joined China in global economic and environmental governance. One hundred years ago, the British obtained the rights for mining and building railways in China; today, the made-in-China high speed train has gained a global reputation and aims to contribute to economic prosperity for all in African countries.
Today, at the 108
th
Anniversary of my undergraduate alma mater the China University of Mining and Technology, I am thankful for my undergraduate Engineering degree that enabled me to work at the United Nations and study Public Policy at the Blavatnik School. I am ever more encouraged to be a person with a 'Chinese soul and a global mind'. 
Yanzhu Zhang is an alumnus of the Blavatnik School of Government (MPP Class of 2015). He is currently working at the World Bank headquarters in Washington D.C. and previously worked at UNIDO headquarters in Vienna. Yanzhu Zhang holds a Master's in Environmental Engineering from University of Hong Kong and a EU Erasmus Mundus double Master's in Industrial Ecology with studies in Leiden University, Delft University of Technology, University of Graz and ETH Zurich.