Jacinda Ardern: The legacy of a leader in New Zealand and beyond
What is next for New Zealand following the resignation of Jacinda Ardern? MPP student Anne Lim examines Ardern's influence at home and abroad and the challenges facing the country's new Prime Minister.
Estimated reading time: 4 Minutes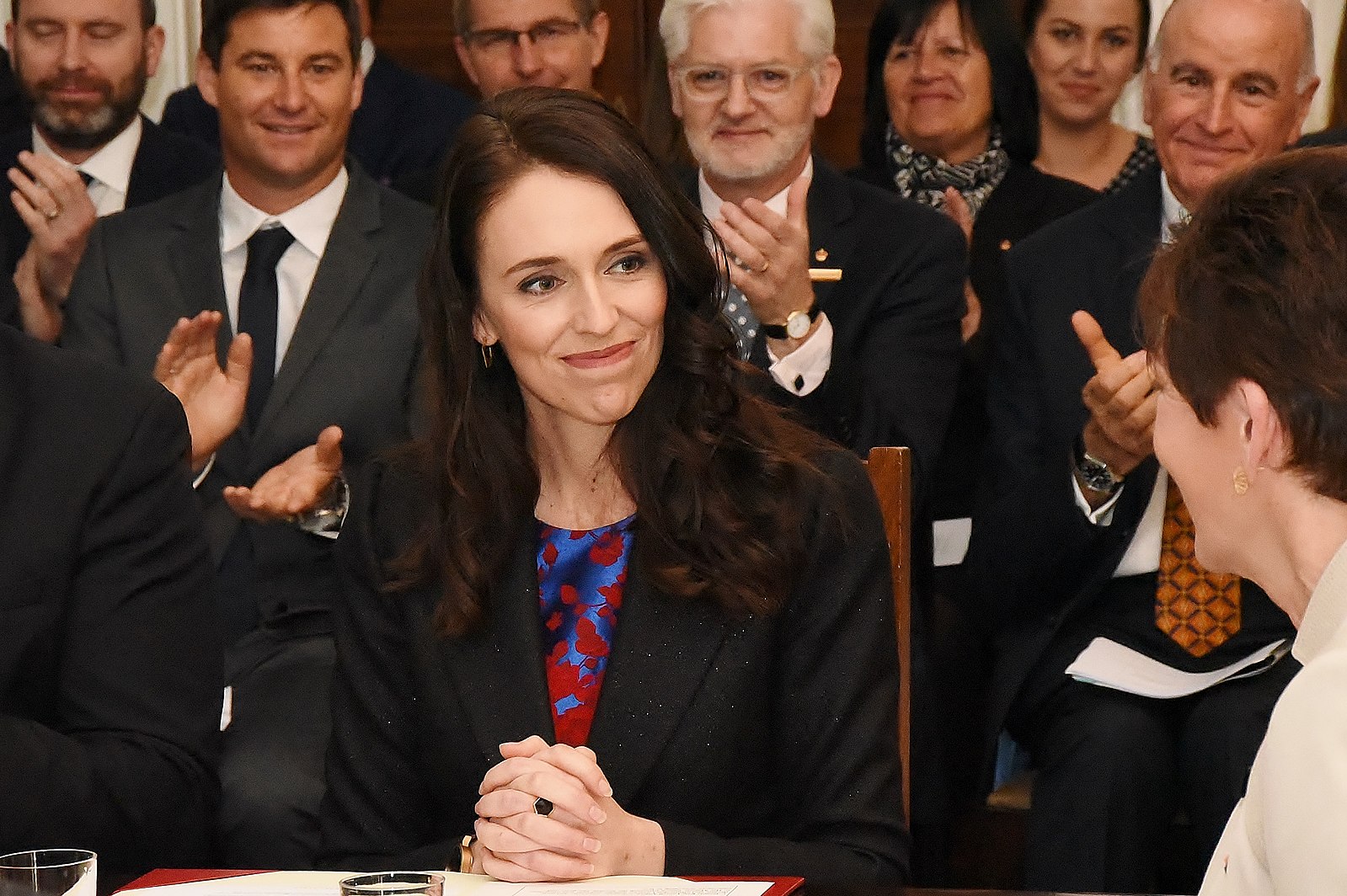 On 19 January 2023, Jacinda Ardern announced she would resign as New Zealand's Prime Minister. This news surprised some political commentators, who found it difficult to envisage a country's leader stepping down without further attempts to cling to power.  
Of course, there are other examples of leaders and high-profile public servants who have resigned from office. One only needs to think of the resignation of Liz Truss, former Prime Minister of the United Kingdom, who did so after a tumultuous period in British politics. Across the world, there will be many more. However, Ardern's announcement, in which she explained how she knew when '[she was] the right person to lead, and also, when [she was] not,' reflects the pragmatic consideration of a leader who knows when it is their time to depart. Whether one agrees with her government's policies, it is not difficult to recognise that such honesty from someone on Ardern's level is rare. 
As the Labour Party's leader, Ardern served as New Zealand's Prime Minister since 2017. Some of her key achievements are well-known. After a lone gunman fired at two mosques in Christchurch and killed 51 people, Jacinda swiftly moved to tighten New Zealand's firearms laws, announcing a ban on military-style semi-automatic firearms within a week of the attack. Her government's initial elimination strategy during the first wave of COVID-19 has been credited with saving lives; New Zealand's population of 5 million people has recorded fewer than 2,500 COVID-19 fatalities, making it a country with one of the lowest COVID-19-related death rates in the Western world. 
It cannot be denied that Ardern has been influential on the international stage. She has twice made the annual list of the world's most influential people in Time Magazine, graced the cover of the same magazine, and has featured in Vogue. Neither New Zealand's geographical isolation in the Pacific nor its comparatively small size and population have acted as barriers to her influence. 
How can we contextualise Ardern's influence? To assess this question fully, we need to look at the factors that have contributed to New Zealand's evolving national identity. Throughout history, New Zealand's exercise of power has been more soft than hard; it has been an active participant in multilateral organisations while possessing little military capacity of its own. Yet New Zealand has staked out clear positions on the world stage, sometimes conflicting with more powerful players – and not without consequences. For example, New Zealand's status was downgraded by the United States Congress from 'ally' to 'friend' when New Zealand firmly remained nuclear-free and opposed the visit of American warships in the 1980s. Formerly a British colony, New Zealand has further made strides in forging its unique identity by strengthening its commitments to its indigenous Māori population, while acknowledging that more work remains to be done in that area. 
Ardern is thus the latest contributor in forging New Zealand's national identity, albeit in a different era and using methods very different to her predecessors. She built on New Zealand's existing reputation as a soft power, uncorrupted and moral in its dealings, while adding her unique influence; it would now be impossible to look at New Zealand without thinking of the values Ardern espoused during her time in office: kindness, empathy, and solidarity. When populations demanded accountability from their respective governments during COVID-19, world leaders reacted differently under increased pressure and scrutiny; in a re-energised wave of study and research on leadership competencies in times of crisis, Ardern's clear and empathetic leadership style was heavily contrasted to leaders like Donald Trump (United States) and Jair Bolsonaro (Brazil). 
This is not to say that every single policy of Ardern's government has led to rosy outcomes. Domestically, Ardern's government has faced criticisms. Problems with the rise of living costs, a lack of affordable housing, growing inequality, and unfulfilled election promises continue. Citing New Zealand's initial success at managing COVID-19 alone also does not tell the full story – New Zealand's managed isolation and quarantine system, while achieving public health objectives, faced judicial scrutiny for breaches against the right of citizens to return home. Now that Ardern has announced her resignation, it is natural to wonder what difficulties lie in wait for Ardern's successor. 
We know some things in the short-term. To begin with, New Zealand's new Prime Minister is Chris Hipkins, who became a prominent figure when serving as Minister of Health during the COVID-19 pandemic and Minister for COVID-19 Response afterwards. Affectionately dubbed 'Chippy', Hipkins will be leading the Labour Party in New Zealand's 2023 General Elections. He faces competition from the opposition centre-right National Party, which will be looking to rejuvenate itself and take advantage of pandemic fatigue. Already, the National Party has been quick to capitalise on some controversial issues – for example, by criticising the approach of co-governance with the Māori population, and questioning the purpose of the New Zealand Parliament's Māori seats. How these comments could eventually translate to policy in the future and impact the New Zealand population should be closely scrutinised. Beyond that, assessing the long-term outcomes for New Zealand's identity and how it continues to position itself in the world remains a complex exercise. 
There is no shortage of speculation as to what future pathway Ardern will choose. In Ardern's own words, her immediate focus is likely to be on her family. Beyond that, Ardern's political experience could open up international doors. Ardern may want to follow in the footsteps of former New Zealand Prime Minister Helen Clark (1999 – 2008), who worked for the United Nations in various leadership roles after her time in New Zealand politics came to an end. Should Ardern choose to continue influencing some of the world's most important issues, it is likely she will have no shortage of supporters – domestic or international – who wish to see her succeed.  
Anne Lim is an MPP student from class of 2022.