Cherono Sego
Senior Program Associate at ClimateWorks Foundation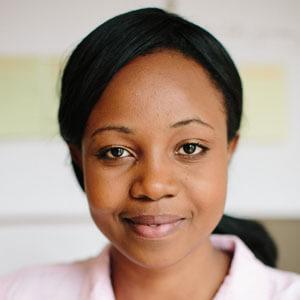 How Africa can leverage trade and investment for a just transition
Kennedy Mbeva and Cherono Sego take us through how Africa could become a major hub for climate action.
Estimated reading time: 4 Minutes
African trade and investment ministers meet in Nairobi on 4th September 2023 to convene the Ministerial Dialogue on Trade, Investment and Climate Change, part of the inaugural Africa Climate Summit (ACS), to discuss how trade and investment can drive climate action in the continent. The Summit is seeking to shift the narrative and position Africa as a hub for ambitious global climate action.
By taking up the climate agenda, ministers are signalling political leadership on a globally challenging issue; the Dialogue has significant potential to align the trade, investment and climate agenda in mutually beneficial ways that enhance climate action while ensuring prosperity not just for Africa, but globally.
But what steps should ministers be taking to move this forward?
Wisely navigating geopolitics
At the continental level, African countries should continue prioritising the implementation of the Africa Continental Free Trade Agreement (AfCFTA). Given the experimental approach to implementing AfCFTA, African countries can adopt a bottom-up approach, where they align the AfCFTA national implementation strategies with their Nationally Determined Contributions (NDCs). Guidelines developed by the UN Economic Commission for Africa for this integration of AfCFTA and the Paris Agreement are pathbreaking and commendable.
At the global level, African countries can strategically engage with the major economies, especially to gain preferential access to the critical technologies that are driving the green industrial revolution. African countries can, for example, build on the African Growth and Opportunity Act (AGOA) model of preferential access to tap into the technologies and subsidies from the US Inflation Reduction Act (IRA). Similarly, African countries can engage the EU, through the EU-Africa Green Energy Initiative, for exemptions from the EU Carbon Border Adjustment Mechanism (CBAM); instead, proceeds from CBAM can be channelled to support African countries' climate agenda.
African countries can also engage China on how to best access the technologies and technical expertise from the Green Technology Bank, under the auspices of the Forum for China Africa Cooperation (FOCAC) and the Belt and Road Initiative.
Ensuring equity and justice
Equity and justice are central to climate policy in Africa, since the continent has contributed the least to global climate change, but it is disproportionately suffering from its impacts. Ambitious climate action in the continent, especially through trade and investment, should ensure that equity and justice are central. Adopting a 'just transition' framing - where benefits are shared and those who might lose out economically are supported - and anchoring climate action on Africa's right to development is key. By adopting just transition principles, the continent can ensure that trade and investment not only contribute to enhancing climate action, but also improving the lives and wellbeing of Africans as the core priority.
Adopting these principles can be a pragmatic policy objective, as suggested by the Just Transition Platform - Africa. Importantly, just transition in Africa is markedly different from other conceptions elsewhere, as the focus on the continent is structural and premised on the right to development.
Reducing risk and building resilience
Reducing risks from trade and investment and building resilience to policy shocks should also be a key policy priority for African ministers. While investment treaties are key to attracting foreign direct investments, especially on green energy, they can also pose a risk. Across the world, fossil fuel investors are suing states in international private courts due to ambitious climate policies.
African countries should reform their investment treaties to reduce such risks by engaging in ongoing multilateral efforts at the United Nations Commission on International Trade Law (UNCITRAL) to ensure the investment treaty regime does not impede climate action, and also by ensuring the AfCFTA Investment Protocol is flexible and versatile to deal with such risks, and build policy resilience across the continent. Africa is already significantly exposed to such investor claims, as only 2% of its Bilateral Investment Treaties (BITs) include environmental regulatory policy space.
Aligning bilateral free trade agreements (FTAs) with AfCFTA, including on how to best mainstream climate action, is also important. While the expectation is that African countries should engage with external trade partners solely through AfCFTA, the reality is that the countries will adopt both AfCFTA and cross-regional FTAs. Hence, the focus should be on intergovernmental coordination to ensure mutual alignment.
Already, African institutions are demonstrating creative thought and policy leadership. The Africa Export and Import Bank (Afrexim), for example, has partnered with major oil producing states in Africa to establish the Africa Energy Transition Bank (AETB), a first of its kind, and one that can build resilience in the just transition.
Looking ahead, the Africa Climate Summit will not only take forward a major diplomatic shift in African climate diplomacy, but could also act as an inspirational model to other regions in the world on how to best adopt a proactive policy agenda that is forward-looking but also sensitive to regional contexts. Hopefully, ministers will take up this opportune challenge.
Kennedy Mbeva is a Postdoctoral Research Associate at the School and Cherono Sego is a Senior Program Associate at ClimateWorks Foundation.
Photo by Anna Jiménez Calaf on Unsplash.