The future of work in America
Estimated reading time: 6 Minutes
Image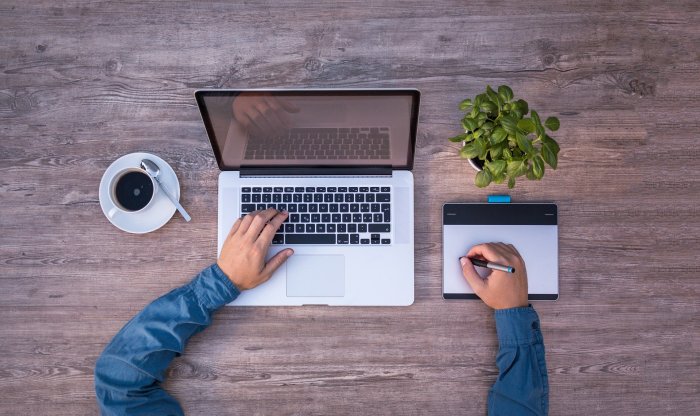 Although the media often depict giant corporations as the engine of the American workforce, the opposite is closer to the truth. Global retail giant Walmart, for example, employs about 1.5 million workers in the US alone – about 1% of America's workforce. Other major corporations such as Amazon, Home Depot, Starbucks and Target (among other Fortune 100 companies) hire millions of Americans. However, that is not the whole picture.
These massive corporations supply only a small fraction of the jobs in comparison to small businesses, which have long been the cornerstones of cities, towns and neighborhoods in the United States: according to the 2016 Census Bureau's Annual Survey of Entrepreneurs, there were 5.6 million small businesses in America. Companies with fewer than 500 workers accounted for 99.7% of them, while those with fewer than 100 workers accounted for 98.2%. Those with fewer than 20 workers represented 89%.
Even though small businesses may be considered the lifeblood of America, entrepreneurs face daunting obstacles when starting and running a business, including technological, hiring, sales, marketing and promotional challenges. In order to succeed and thrive in this fast-changing digital world, they must embrace technological innovation, creativity and entrepreneurship.
Technology and the gig economy
As technology drives entrepreneurial growth, digital platforms create
massive job opportunities in new markets. It's no surprise that freelancing
marketplaces such as Upwork, Freelancer and Fiverr have had a significant
impact in reducing costs and promoting growth for small businesses. While
freelancing has been around for ages, the number of independent contractors has
risen steeply as a result of the digital and information revolution.
The recently coined term 'gig economy' refers to a free market
system in which freelancers fill temporary positions as independent workers
(aka contractors) for short-term engagements. The millennials who infuse the
gig economy often place greater weight on flexibility and meaningful work, thus
making the freelance option more attractive.  
This century has seen a surge in upward economic and mechanical mobility
with the rise of robust infrastructure and transportation systems, which have
significantly reduced travel times for workers and allowed them to live in one
region and work in another. It then stands to reason that railroads, highways
and public transportation systems have greatly contributed to the economic
prosperity of major metropolitan cities such as New York, London and Tokyo, precisely
because businesses can be reached quickly. Nonetheless, this centralisation has created
overpopulation, which has caused a glut of traffic and increased the cost of
living in major cities.
Subsequently, telecommuting, or working remotely, has become a hallmark of the modern workforce. This has been made possible by a technological revolution in which laptops and other mobile tools are ubiquitous, and publicly available internet connections are as capable as traditional, and in some cases, legacy workplaces. Due to the flexibility of this gig economy, 56.7 million Americans (about 36% of the US workforce) freelanced in 2018. This insurgence of freelance workers has left policymakers, and even the market economy, struggling to enact effective solutions to provide for a new urban workforce. However, the potential for this workforce could be an engine to address gentrification, high population density and lack of affordable housing.
Challenges of the gig economy
The gig economy creates many obstacles for local governments. Often
challenged by the economy-disrupting character of the shift in workforce and the
shake-up of legacy businesses, policymakers should be encouraged to re-evaluate
their local economies, embracing rather than resisting work flexibility. The fluidity
in the labour market inspired by an increasingly mobile workforce does allow
for a broader part of the community to improve their economic status.
But while digital platforms provide enormous benefits, they also create
challenges for freelance workers. Employers, unfettered by the need to draw
from their local communities for their workforce, can now search for that
workforce globally. Suddenly workers can be hired from developing countries for
pennies on the dollar, which can have and has had, in some cases, a negative
impact on American wages. Other important considerations include the prevalence
of gig economy workers being classified as independent contractors, limiting
their employment and other benefits, like health insurance. This also includes
basic wage protection, such as minimum wage and unemployment insurance.
As a result, there has been an upsurge of malcontent by workers – often the younger generation – about the gig economy. Massive protests have been held to highlight these issues. And even though these issues are not new, only recently legislators seem alarmed that corporations are not paying for Social Security or Medicare for many of their contract workers. California legislators, who often lead the way for other like-minded state legislative bodies, have subsequently approved Assembly Bill 5, a landmark piece of legislation that requires companies to treat contract workers as employees. With broader adoption, national legislation may even be considered. Because the online freelancing marketplace is still relatively new, the legal and socioeconomic pitfalls still need to be worked out to protect these workers. Needless to say, the balance is tricky. While the Californian state government may have good intentions in enacting laws to protect independent contractors, it is crucial that legislators ensure the new laws do not stifle innovation and harm the very workers they strive to protect.
JoBarter helps connect freelancers in the gig economy
JoBarter, a marketplace company
with independent contractors at the heart of its mission, helps freelancers
find jobs and co-founders, as well as exchange their services. It aims to
address some of the major challenges facing freelancers in online marketplaces
by providing them the options and convenience to achieve their business goals
in one single platform.
Marketplace companies can also play a role in helping train workers and
freelancers, thus giving them opportunities to increase their wages and become
more employable. Platforms like JoBarter aim to lead the future of work by
siding with workers and freelancers, while giving them the freedom and options
to find flexible employment opportunities. 
The inherent potential of the freelancing market is huge and constantly
growing: if the growth trend continues, by 2027, 86.5 million Americans— more than 50% — will be
freelancers. A report from the McKinsey Global Institute finds that by 2025,
these online marketplaces 'could add $2.7 trillion to global GDP and begin to
ameliorate many of the persistent problems in the world's labour markets.'
A significant percentage of the US population is already making ends
meet on their own terms, and they favour the gig economy because of the freedom
and flexibility it provides – if it is to continue to do so, it must be given
sufficient attention from policymakers and placed at the heart of conversations
on the future of work.
Steeve Simbert is an alumnus of the Blavatnik School of Government (MPP 2015) and Georgetown University. He is the founder and CEO of JoBarter, a global freelancing platform where startup founders and freelancers connect and collaborate remotely. He is the author of Finding Hope in Chaos: Rising from Crisis into the American Dream and The Young Leader's Guide to Internships, Scholarships, and Fellowships in Washington, D.C., and Beyond.