The end of the Merkel era in Germany – what remains?
Estimated reading time: 4 Minutes
Image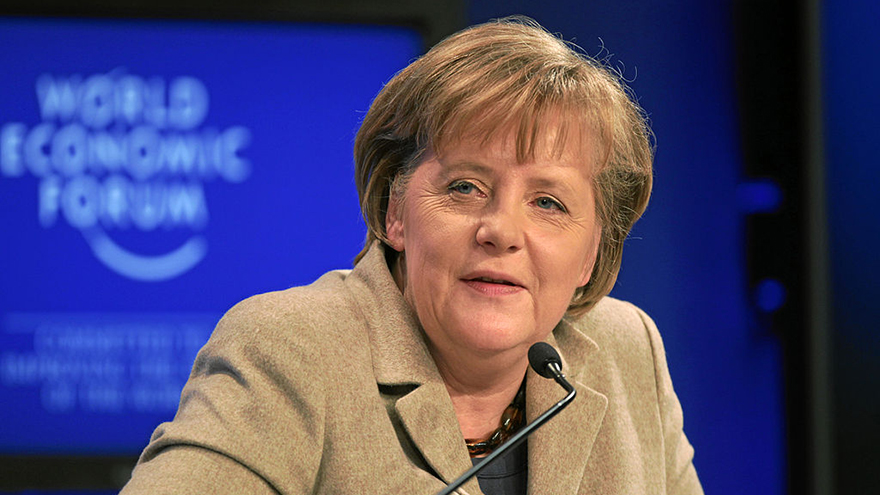 After the local election of the state of Hesse last October, Angela Merkel announced that she would step down as head of the conservative party (Christian Democratic Union, CDU), but remain Chancellor of the Federal Republic of Germany until 2021, thereby retiring step by step. With the recent election of Annegret Kramp-Karrenbauer (or simply: AKK) as her successor this process has begun slowly. By 2021, Merkel will have been serving as Chancellor for 16 years straight.
[caption id="attachment_9076" align="alignnone" width="880"]
Angela Merkel at World Economic Forum 2011. Source: Wikimedia.[/caption]
Long tenures in high offices are not unusual in Germany. Her predecessor as head of the CDU, Helmut Kohl, was Chancellor for 16 years, too. Since World War II, Germany has had only eight chancellors, as term limits do not exist. In comparison, Italy has had 58 Prime Ministers in the same period (well, that might be an extreme comparison, too).
Merkel has shaped Germany and Europe – but what remains of her years in office? Having studied the Master of Public Policy in Oxford, my perception of her performance and her political career has changed significantly. Today, Merkel is seen internationally as an advocate for refugees and human rights, climate change, and sometimes even branded the "leader of the free world". This reputation has only been granted to her within the last three years. Which insights is her entire tenure offering and how will history judge her?
Merkel won her first election in 2005, after having led the polls for a year. She ran on a strong free-market programme which almost cost her the election – on election night, she won by only 6,000 votes. That night, Merkel famously said to her team that she won't ever promise anything again – and promptly reversed course on her election programme. Following the recommendation of a close political analyst, she steered her party to the political centre and focused on small reforms, avoiding big political endeavours. The German public endorsed her style and her "politics of the small steps" by re-electing her several times with big margins. She modernised her own party, got rid of all-male alliances in the leadership and promoted female politicians to key positions. Politically, she implemented small reforms, ended the compulsory military service (I happened to be part of the last generation), and successfully circumvented big controversies. Her political instinct told her to turn away from nuclear energy after the Fukushima disaster and the German public followed her without much uproar. Merkel transformed German society by small steps. But international developments put an end to this approach.
The repercussions of the 2008 financial crisis were tackled without big consequences, but the Euro crisis it triggered revealed far bigger problems within the common currency. Germany has been, and remains to this day, a huge beneficiary of the Euro. Without getting too technical here (please turn to the
Blavatnik School's Ivaylo Iaydjiev
for expertise on this topic), Germany found itself in an international dilemma: being the economically strongest country and large beneficiary of the common currency, it had to preserve the monetary union. At the same time, the German public was reluctant to support the suffering countries which had been hit hard by the crisis. The result of the Merkel government was twofold: conditional credits in turn of harsh austerity policies. This triggered not only an international backlash, it also led to a polarisation of Merkel within Germany. Everyone left of the centre was appalled by the perceived lack of European solidarity and the austerity measures that hit the most vulnerable in society such as elderly people in Greece, unemployed youth in Italy, and homeless in Spain. But Merkel kept her course and after two years, the issues had largely disappeared from the public.
Again, it was international politics which disturbed the German political scene where boring and slow processes are hailed as a sign of political stability. Due to Europe's lack of action to help alleviate the situation in the Middle East and to the dire situation in overcrowded refugee camps, many people had to flee. After Italy and Greece had been left alone with an ever-increasing number of people seeking shelter, many Syrians, Iraqis and Afghans chose to make their way north. It was in September 2015 when the first bigger group of refugees arrived at the German border. That famous evening, Merkel had to choose: keep them out, perhaps with the use of force – or take them in. Merkel chose the latter, fearing ugly images of people being violently hindered from entering the country. But not only this: she spoke out in support of refugees, citing humanitarian duty and historic responsibility. Something no previous German chancellor had emphasised as openly. The rest is history.
What will remain of Merkel when she finally leaves office? If the MPP programme has taught me one thing, then it is pragmatism. Do what's possible and don't let the perfect be the enemy of the good. How does this apply to Merkel? In the Euro crisis, she refused to take a stance for a long time and which augmented the suffering of a significant part of the European population. Did she learn from that? Maybe. If one political action will remain in the public perception, then it's her support for refugees in 2015. She did not only make the best of the situation, she also stood up in public, voicing her support for people fleeing war and oppression. Even by European standards, this was more than expected. Few countries followed, but Merkel remained crystal clear ever since: this was a humanitarian duty and needed to be done.
Ten years ago I wouldn't have believed I would write this today, but Merkel has presented a good side of Germany (of which there are few) and she will be missed. I am grateful for her service.
Vincent Wolff is an alumnus of the Master of Public Policy (class of 2015) and is currently working in public affairs in Berlin.