Can doctors do more to inspire behavioural change for better health?
Estimated reading time: 2 Minutes
Image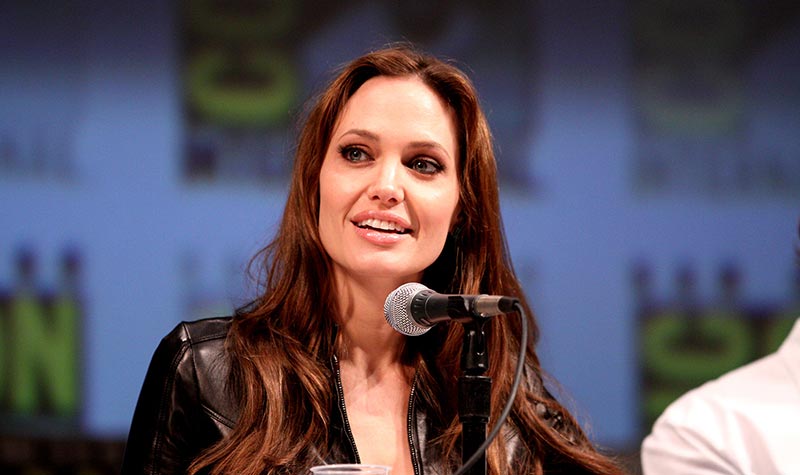 MPP student Sven Jungmann is a doctor. As a medical student he spent time in a hospital in Soweto, South Africa, working in trauma management. He describes it as rough, but incredibly rewarding work. But there came a point when he realised that he and the trauma team were treating the symptoms but not addressing the causes of terribly injuries. "It felt like fighting the hydra: for every patient we treated, we had one or two new ones coming in with horrible injuries caused by physical violence," he says.
[caption id="attachment_7309" align="aligncenter" width="800"]
Angelina Jolie, whose preventive surgery against breast cancer caused a surge in demand for mastectomies.[/caption]
And that was the start of his interest in health and public policy. Since then, he has been adding to his qualifications with, first, an MSc in Public Health from the London School of Hygiene and Tropical Medicine, and now the Master of Public Policy from the Blavatnik School of Government.
"If you really want to promote sustained change to improve the lives of as many people as possible, you need to change the systems that affect them," he explains. "It is simply not enough to find out what is the best thing to do. You need to make sure that there are the right incentives in place for people to do the right thing.This is why I came to the BSG."
Recently, Sven took up an exciting opportunity to spend time with Marco Rimini, the CEO of Mindshare to talk about what doctors can learn from marketing experts to help shape healthier societies. He had first met Marco a few months ago, when he gave a lecture for the Mass Communication applied policy module as part of the MPP course. I
In the video, Marco shares some thoughts with Sven on how doctors can pitch ideas and use mass media to promote meaningful change and help shape healthier communities. They look at two clinically relevant cases, one being the prevention of fractures in elderly people, the other being the potential of new media to change the debate around health issues - using the example of the rise in demand for preventive surgery following the 2013 news about Angelina Jolie's double mastectomy.
It's an interesting interview that explores some exciting ideas around engaging doctors more in bottom-up approaches to public health challenges and innovations in behavioural change. As Marco says, "I think that this approach, the involvement of the medical profession in the communication of these [health issues] seems to be a massive untapped resource."
Watch the interview here and share your thoughts in the comments section below...
Image: Angelina Jolie, whose preventive surgery against breast cancer caused a surge in demand for mastectomies. Source: Wikimedia Commons