Australia is burning – make sure your money is not fuelling the climate emergency
Estimated reading time: 3 Minutes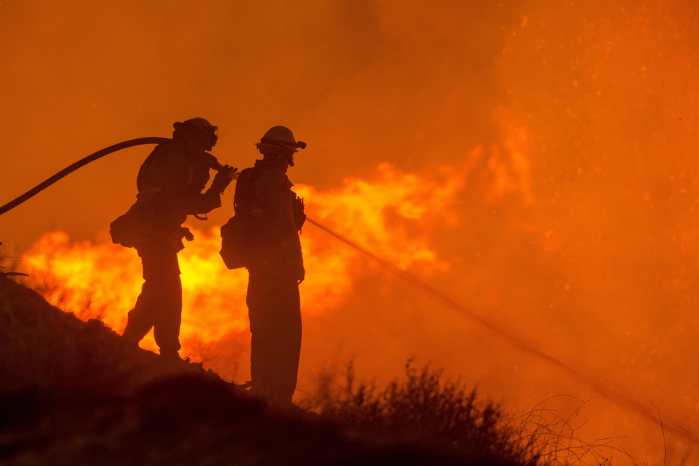 The bushfires in Australia are
unprecedented and devastating.
Yet one of the most inspiring things in the wake of the destruction is the outpouring of support from Australians and friends overseas to donate to the rural fire services, humanitarian organisations and animal support agencies. Giving to these organisations is meaningful and can help to heal the catastrophic damage of the current bushfires.
However, the bushfires are just the
start of the many natural disasters we will face globally as the climate
emergency intensifies. When it comes to climate action, it's easy to feel
ineffective as an individual. However, one of the easiest one-off actions we
can do is to put our money where our mouth is and ensure we're not directly
funding climate-wrecking industries.
Groups like Go Fossil Free are pushing institutions to divest from fossil fuels, and the movement is having an impact. Go Fossil Free reports that over USD $12 trillion has been divested by over 1,000 institutions. Additionally, over 58,000 individuals have reported divesting more than USD $5.2 billion.
If (like most of us) you are not currently in charge of a large institution, you can still be part of acting. Divesting as an individual is very simple. Just check if your bank and other financial investments such as pension funds are financing the fossil fuel industry. There are multiple online tools available to check, such as, in Australia, the Market Forces website. If they are supporting fossil fuels, move your money somewhere it's going to do some good instead. Whether it's a savings account, credit card, loan or mortgage you might have, every dollar is a vote of support for the institution you choose. It's just a matter of choosing wisely.
In Australia, it literally takes ten
minutes to open a new superannuation account (a compulsory savings account for
retirement), plus the time to just let your work know the account has been
changed. The impact of this small change is immediate.
There could even be an economic case for you to make the switch. Over 5 million superannuation accounts in Australia are invested in chronically under-performing funds. By making the switch, you might even save yourself money by moving to a better superannuation account. BlackRock, the world's largest fund manager, announced they are shedding half a billion dollars of shares in thermal coal, indicating that getting out of fossil fuels is starting to sound like a good financial investment.
Divestment doesn't just take money away
from fossil fuel industries. The more money financial institutions are able to
channel into ethical assets, the greater their capacity to drive
climate-friendly industries. Many governments around the world are still
failing to adopt adequate policies to reduce fossil fuel pollution and support
emerging jobs in the renewable energy section. In this context, it is more
important for people as private individuals to vote with their money for more
sustainable energy practices.
It may sound cliché, but the power really is in your hands. People power is amazing – Celeste Barber, an Australian comedic icon, has raised over 50 million Australian dollars for the NSW Rural Fire Service and Brigade, and other support organisations. But think about the impact of all Australians moving their superannuation fund out of fossil fuels and into ethical companies – there are over USD $1.96 trillion dollars in Australian super funds, so moving all that money out of polluting industries and into renewable energy could make a big difference.
In times of crisis, we often feel moved to reach out and donate to help the people directly affected. The impact of moving your money out of fossil fuels, however, is larger than a one-off donation. In ten minutes, you can make a simple change that will help fix the root causes of the climate emergency.
Sarah Mourney is an alumna of the Blavatnik School of Government (MPP 2018).