Brianna Rosen, Public Service Scholarship
Taking a global approach in a time of political uncertainty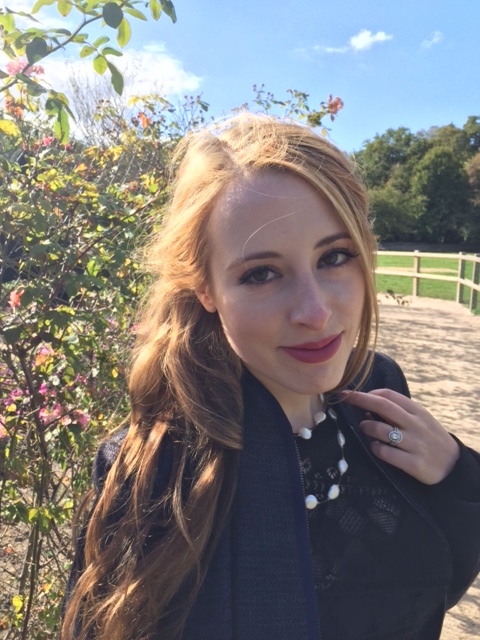 As a career civil servant in Washington, DC, Brianna Rosen (MPP 2017) has nearly a decade of experience working at the highest levels of the US government on national security issues, with a particular focus on the Middle East. Most recently, she was assigned to the White House where she provided analysis and insights to senior policy makers in the Obama administration in support of the Iran nuclear deal and multilateral negotiations on Syria. She joins the MPP as a Blavatnik School of Government Public Service Scholar – the prestigious scholarships awarded to our top two candidates and based on evidence of outstanding commitment to public service.
An American of Jewish-Ukrainian descent and a passionate polyglot, Brianna sees the rise of nationalism and xenophobia in the United States and across Europe as one of the most potentially destructive forces of our time. The ideal of pluralism is what inspired Brianna to join public service in the first place, and she has a deep appreciation for other cultures and languages. "From an early age, I developed an interest in foreign languages as a means of learning about the practices and perspectives of different cultures. You can never truly understand someone until you speak their language."
Receiving the Public Service Scholarship has allowed Brianna to take time away from her demanding career. "I am honoured and grateful for the opportunity to study at Oxford. I greatly respect the emphasis the Blavatnik School places on developing a diverse student body from countries around the world to tackle common problems." One of Brianna's main goals during the MPP is to understand the root causes of the current surge of populism in the United States and across Europe.
"We are witnessing a period of growing inequality, intolerance, and instability worldwide. As public servants, we have an obligation to better understand the causes of the rise of right-wing populism in order to determine how best to address the discontentment and disenfranchisement that is challenging liberal democracies."
For Brianna, the wide-ranging and multidisciplinary expertise of the Blavatnik School faculty spanning economic policy, global governance, and social justice held special appeal. At the School, Brianna looks forward to engaging with students and scholars in policy discussions to expand her knowledge.
"The course has inspired me to rethink everything I know about policy making and to challenge basic assumptions about what makes good governance. Maybe an idea is crazy or implausible, but maybe it can also change the world. The plurality of views within our class enriches the discourse and forces self-reflection. We are constantly challenging and learning from one another."
November 2017