Biography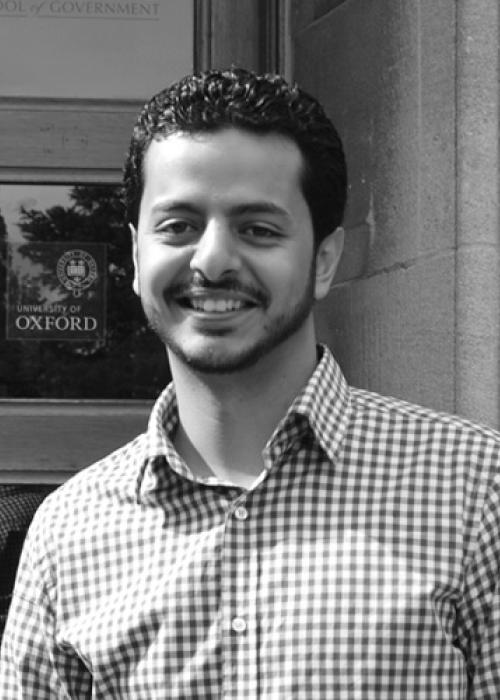 Rafat Ali Al-Akhali
Fellow of Practice – Strategic Projects
Rafat Ali Al-Akhali is a Fellow of Practice – Strategic Projects at the Blavatnik School of Government. From 2017 to 2018, Rafat has managed the LSE-Oxford Commission on State Fragility, Growth and Development. From 2018-2019, he led the secretariat of Pathways for Prosperity Commission on Technology and Inclusive Development.
Rafat has previously served as Minister of Youth and Sports in the Government of Yemen, and prior to that was leading the Policy Reforms team at the Executive Bureau for Acceleration of Aid Absorption and Support for Policy Reforms. In that position, Rafat led the planning and implementation of key reforms in Yemen including fuel subsidies, power sector, and civil service reforms. He also led business environment reforms and government efforts in private sector development.
Prior to joining the Yemeni government, Rafat worked as a Senior Consultant and Analyst for organizations such as PricewaterhouseCoopers and IBM in Canada. He has also worked in the field of development with a number of international development agencies in Yemen, and was a member of the Accessions Division at the World Trade Organization (WTO) in Geneva where he participated in the accession process of several countries including Yemen.
Rafat earned his second Master degree in Public Policy (MPP) at the Blavatnik School of Government, University of Oxford, UK. His first Master degree was in Business Administration (MBA) from Ecole des Hautes Etudes Commerciales (HEC) Montréal, Canada.
In addition to his professional career, Rafat has been active in the field of youth development and youth political inclusion since 2004. He is the Co- Founder and Chairman of Resonate! Yemen, a leading non-profit foundation that specializes in the field of engaging youth in public policy in Yemen. He sits on the board of advisors of Rowad Entrepreneurship Foundation in Yemen, and is a trustee of Silatech Qatar, the leading foundation working on tackling youth unemployment in the Arab world. Al-Akhali was selected as a Young Global Leaders in 2015 by the World Economic Forum. He was previously a non-resident fellow at the Rafik Hariri Center for the Middle East at the Atlantic Council, and a member of the Board of Advisors for the "GCC in Transition" project at Chatham House.
Contact
rafat.al-akhali@bsg.ox.ac.uk