Biography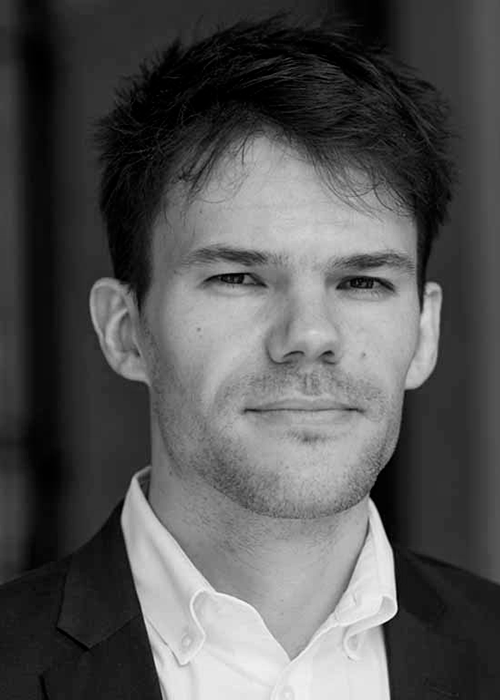 Matthew Sharp
Senior Research and Policy Associate (Digital Pathways at Oxford)
Matthew Sharp is a Senior Research and Policy Associate at Digital Pathways at Oxford and an economist by background. He carries out research and leads advisory work on technology policy priorities in developing countries. Matthew is also a Research Affiliate at the Centre for the Study of African Economies (CSAE).
Matthew is currently undertaking research on how to improve the measurement of digital inclusion and on evaluating the impact of public policies using new digital data sources. He is also overseeing policy engagements on national digital economy planning in several countries as part of Digital Pathways' Digital Economy Toolkit work as well as more discrete projects on, for example, developing a national start-up fund for digital firms in Ethiopia and a measurement toolkit for digital skills in Indonesia.
Prior to joining the School, Matthew consulted for the World Bank, carrying out analytical work on regional economic development and industrial policy in South Africa and Bangladesh, and operational work on national infrastructure programmes in Indonesia. He has also worked as a Senior Researcher at the Development Policy Research Unit at the University of Cape Town School of Economics and as a Visiting Researcher at the South African Institute of International Affairs. Matthew has co-authored or contributed to papers/reports for DFID, UN-Habitat and UNDP on labour markets, urbanisation and private sector development in developing countries.
Matthew completed a PhD on spatial and labour economics at the London School of Economics as a Commonwealth Scholar. He also holds master's degrees in public policy economics from the Paris School of Economics and in urban planning from the Darmstadt University of Technology (both with high honours), and an undergraduate degree in economics, politics and philosophy from the University of Cape Town.
Matthew is currently interested in the impacts of technology on labour markets, the application of new data science methods to regional planning questions, and digital government to support service delivery at the city and national level. 
Research
Current research projects
'Revisiting the measurement of digital inclusion in developing countries'
'Evaluating the impact of zoning laws in a developing country city using remote sensing data' (joint with Paul Brimble, Oxford)