Biography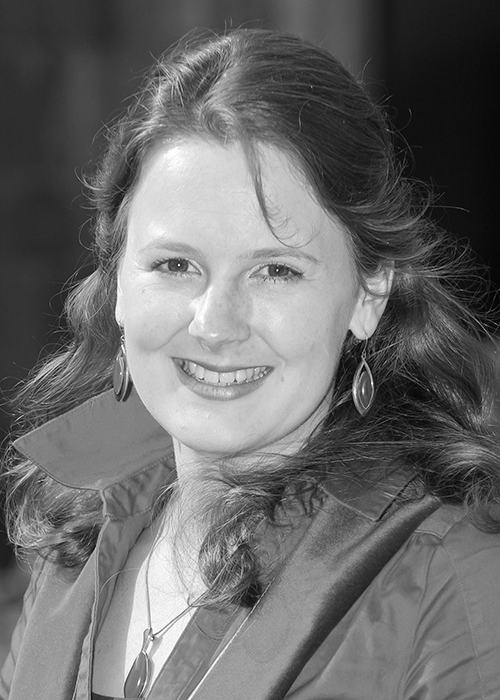 Marietta van der Tol
Alfred Landecker Postdoctoral Fellow
Marietta D C van der Tol joined the Blavatnik School of Government in the summer of 2020 as a postdoctoral fellow. She is part of the Alfred Landecker Programme and teaches on the Foundations course of the Blavatnik School's Master of Public Policy. She leads the international networking collaboration 'Religion, ethnicity and politics in German, Dutch and Anglo-American contexts: nationalism and the future of democracy', as well as the Cambridge-based project 'Protestant political thought: religion, state, nation'.
Her research interests include the relationship between religion, politics and society, and the role that political imaginaries play in the formation of law and public policy with regard to religious minorities in Europe. Her doctoral thesis, 'Politics of diversity: toleration, religious freedom and visibility of religion in public space' (Cambridge), explored expressions of tolerance and intolerance in contemporary constitutional law and politics in France, Germany and the Netherlands.
She studied at Utrecht University from 2009 to 2014 (LLM Hons in law, MA in history) and then won a Fulbright grant to study at Yale university from 2014 to 2016 (MAR Hons in history of Christianity). In 2016, she started her PhD in politics and international studies at Sidney Sussex, Cambridge as a Vice-Chancellor's and AHRC DTP scholar. During her studies, she completed an internship with the Netherlands electoral council, as well as a study visit with the Netherlands Council of State.
Publications
P. Gorski & M.D.C. van der Tol (eds.), Special issue 'Who may belong? Nationalism, conservative religion, and identity in German, Dutch, and Anglo-American politics', Journal on Religion, State, and Society (forthcoming 2021)
M.D.C. van der Tol, Carys Brown, John Adenitire & Emily S. Kempson (eds.), From toleration to religious freedom?, Oxford: Peter Lang (forthcoming 2020)
M.D.C. van der Tol, 'Conscience and cakes: reaffirming the distinction between institutional duties and individual rights', special issue 'Religious freedom and sexual orientation discrimination: can the law enforce mere civility? (ed. John Adenitire), Oxford Journal of Law and Religion (forthcoming 2020)
M.D.C. van der Tol, 'Beginselen van goed bestuur in het kerkelijk recht' in, Anoeska Buijze et al (eds.), Goed bestuur in Perspectief, Alphen a/d Rijn: Kluwer 2019
M.D.C. van der Tol, 'Intolerance unveiled? Burkini bans across France', (2018) Revue du droit des religions, no. 6, pp. 139-149, https://doi.org/10.17863/CAM.34325
M.D.C. van der Tol, De jongste ontwikkelingen van het kiesrecht in het Koninkrijk der Nederlanden in historisch perspectief, Wolf Legal Publishers 2014
G.A. Addink, M.D.C. van der Tol, C.M.C. Wagemakers (eds.), Goed bestuur op Sint Maarten: tussen recht en realiteit, Wolf Legal Publishers 2014