Biography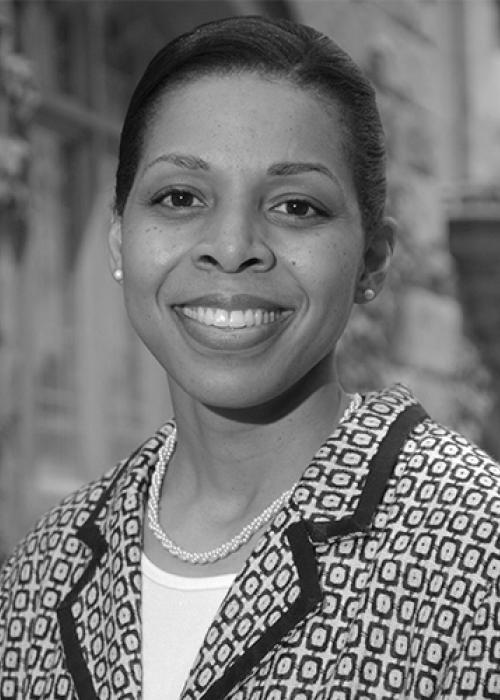 Karen Jackson-Weaver
Visiting Scholar 2017-2021
Dr Karen Jackson-Weaver is a Visiting Scholar at the Blavatnik School of Government. She is an expert on educational policy and a former Academic Dean at Princeton University and the Harvard Kennedy School of Government.
Dr Weaver's research focuses on socio-historical approaches to leadership, governance and public policy. Her current work examines inequality, exclusion, and power dynamics. She is also working on a monograph and documentary film project on Women, Religion and Power. Dr Weaver is the Series Editor for Teaching Religious Studies published by Oxford University Press & the American Academy of Religion and a Board of Trustees member at Princeton Theological Seminary.
At Harvard Kennedy School, Dr Weaver served as the Senior Associate Dean of Degree Programs & Student Affairs. In this role, she was responsible for the overall management, strategy, and operations of admissions; student financial services; the registrar's office; student services; career advancement; student diversity and inclusion; and the school's various master's, joint, concurrent and PhD programs. She also chaired the school-wide Academic Affairs and Diversity Committees. During her tenure, she was selected as Advisor of the Year among all faculty and staff for outstanding mentoring.
At Princeton, she was a faculty member in American Studies and the Associate Dean of Academic Affairs & Diversity at the Graduate School. She was an active member of the Council on International Teaching & Research and a Co-Principal Investigator of the National Science Foundation/Council of Graduate Schools DIMAC Initiative. For her efforts, Dr Weaver won the Donald Griffin '23 Award, an honour reserved for two members of the entire university. In addition, she received the Dr. Martin Luther King Journey Award from President Shirley Tilghman for special achievement.
Before her post at Princeton, Dr Weaver served as the Executive Director of the New Jersey Amistad Commission where she reported to the Secretary of State and Commissioner of Education. Under her administration, the Commission was featured in CNN News, the New York Times, the Washington Post, Newsweek and Forbes. Dr Weaver served as a consultant and advisor to the Amistad Digital Resource Project. While serving in this capacity, she edited two volumes of primary source documents which culminated into the publications, Reconstruction Reconsidered: The African-American Presence in American History and the Amistad Curricular Guide to American History.
Dr Weaver earned her bachelor's degree at Princeton University; a master's degree from Harvard University; and a PhD from Columbia University.