A helpful checklist for MPP and DPhil applicants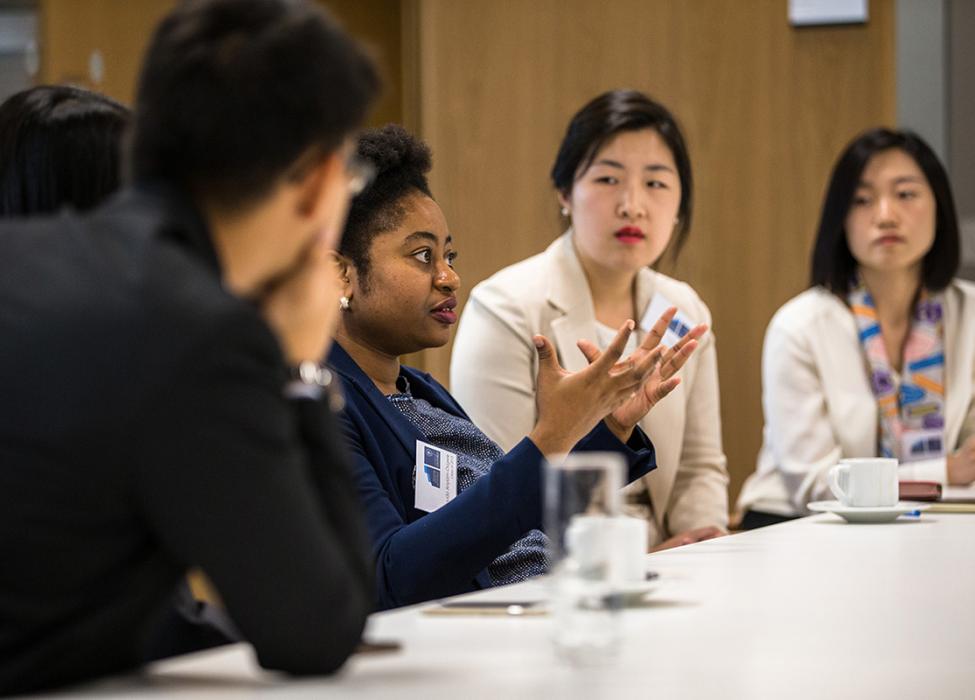 With only ten days to go before admissions close for this cycle, our admissions team have put together a checklist to help all applicants to complete their application on time. The list below is valid for both MPP and DPhil, unless specified otherwise. Please remember that the deadline to submit applications for 2018 entry is Friday 19 January at 12:00 GMT.
Curriculum Vitae or CV (for both MPP and DPhil applicants)
Recommended length 2 pages.
For guidance see our blog post.
Full academic transcripts (for both MPP and DPhil applicants)
Undergraduate degree must be included.
Postgraduate degree (if applicable) must be submitted in addition to the above.
If your final GPA is not given on your transcript, the accompanying certificate must be included.
Where your transcript has not been issued in English, you must include the original documents in a foreign language and official English translations.
Interim transcripts for all incomplete degrees are essential.
Personal statement (just for MPP applicants)
Statement of purpose AND Research Proposal (just for DPhil applicants)
1000 words (maximum) for your Statement of Purpose.
2,500 words (maximum) for your Research Proposal.
Submit both pieces together as one document.
Written work (for both MPP and DPhil applicants)
May be an excerpt from a longer piece.
May be a piece which has been previously assessed or published.
Must be a piece which is entirely your own work.
Referencing should be used where appropriate.
For MPP applicants: 

1,500 words (maximum).
Policy brief or policy analysis essay.

For DPhil applicants:

2,000 words (maximum) per piece.
Does not need to relate closely to the proposed area of study, but should permit the Admissions Committee to assess your analytic ability.
References (for both MPP and DPhil applicants)
Three references must be submitted.
References must be submitted from an institutional email address or on institutional letterhead.
Professional referees must be able to comment on your academic and analytical ability as well as your general suitability for the course.
All three references must be received by the application deadline of 19 January.
For MPP applicants:

At least one academic reference.
If you have completed, or are currently undertaking, master's-level study, you must supply us with an academic reference from this degree (either instead of, or in addition to, an undergraduate academic reference).

For DPhil applicants: 

Academic references strongly preferred.
At least one reference should be from your current or most recent academic institution.
English test (where applicable)
Include a copy of your test report form
Tests taken prior to 20 September 2016 are invalid
Full information on the requirements can be viewed here
GRE/GMAT/LSAT (Optional)
If you have taken a standardised test, you can add your scores to your application.
Include a copy of your test report form as a supporting document.
Finally, some questions to help you ensure you've covered everything:
Will you require an English test? How long will it take to book, take, and receive results from a test in your region?
Do you wish to upload scores and a report form for a GRE, GMAT or LSAT test you have taken?
Have you thought about how you will fund your studies if you are offered a place?
Have you contacted your nominated referees to ensure they are willing and able to provide your reference by 19 January? Are they aware they must provide this on institutional/organisational letterhead?
Is your listed contact email address one which you check regularly?
Will you require a Tier 4 student visa to study in the UK? Is your passport valid for the duration of the programme?
Do you have a college preference, or would you prefer to make an open application?
If you are in employment, are you able to secure leave for the duration of the programme?
For a summary of the application requirements, please view the Graduate Admissions MPP pages. If you cannot find the answer to your question online, please email the Blavatnik School's admissions team.
We wish you good luck in your applications.
Image above by Fisher Studios.