Applying the politics of leadership to the higher education sector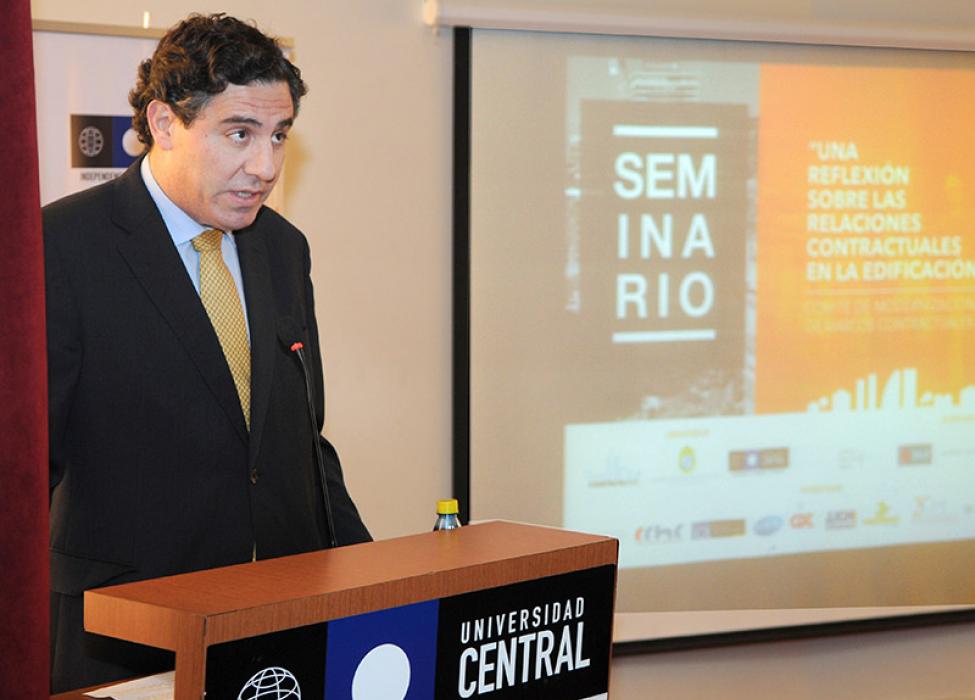 A trained lawyer, Rafael Pastor is now the Director of the Law School at the Universidad Central, Chile. He joined the MPP in 2014 with extensive experience of the public sector, having served as Chief of Staff for the Minister of Justice. He appreciated the Blavatnik School's different approach to teaching public policy.
"For me, one of the most valuable and eye-opening things was having the opportunity to learn about behavioural economics across the different modules, because it's such an important factor. Usually public policy education takes a rationalist approach, but in practice you have to keep in mind cognitive biases when designing and formulating policy, regardless of which organisation you work in. If you can understand behavioural economics and how it can help you, you can make a big difference."
Immediately after the MPP, Rafael took up the position of President of the Patent and Trademark Appeals Court. During this time, he applied to a prestigious 2017 Summer Institute in Law and Economics for economists and judges at the University of Chicago. "As part of the application, I wrote a paper on compulsory licensing patents, bringing in behavioural economics (the endowment effect). For this, what I had learnt at the Blavatnik School was extremely useful." The paper was finally presented by him at the summer programme representing Universidad Central's Law School, before a class of academics and judges from various countries.   
As Law School Director, he writes about and teaches courses on law and economics, as well as public policy (implementation). He has been surprised by how often he comes across ideas discussed on the MPP. "Sometimes you're not aware of all the tools and frameworks you got from the programme, but they arise in different contexts, in conversations you have. They become part of your hardware."
Rafael also manages the Law School undergraduate programme of over 2000 students, spread across several campuses, and the units reporting to him: Private Law, Public Law, and the Legal Clinic. The clinic takes on the cases of people who can't afford to hire a lawyer, often in the areas of family, civil and immigration law. He also ensures that members of faculty follow the educational model, complete administrative processes properly and deliver the Law School's promise.
In his contact with his colleagues, lessons learnt from the Politics of Policymaking module come into play. "In my day-to-day role, I meet with other academic directors and deal with students, who have a strong voice – it's very political, and can be a challenging relationship. It's almost like being in government; you work with different stakeholders – professors, other staff, students with their various affiliation. There's a lot of pressure."
Rafael aims to eventually use his skills and experience in another context in the future. "I would like to direct a public organisation and be able to bring policy to life. I want to get my hands dirty. For example, I'd love to run the national civil service, and be in charge of public labour and reforms, or be the director of the intellectual property office. It's exciting – you never know what position you'll end up working in, and the good thing about public policy is that it's a framework, a set of tools that is applicable to any sector. When it comes to decision-making, you just need to apply the concepts."
March 2018