Analysing evidence to inform better public health responses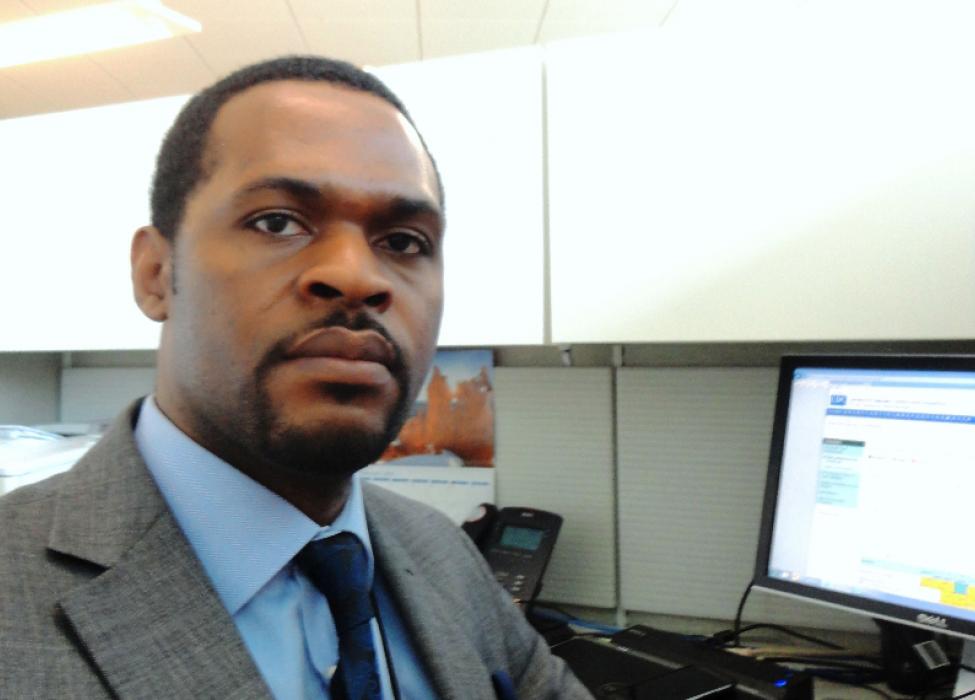 With a background in public health and medicine, Temitope Folaranmi came to the Blavatnik School of Government after having worked within the healthcare sector in Nigeria.
An alumnus of the inaugural MPP class of 2012, he now works as an Epidemic Intelligence Service Officer in the Meningitis and Vaccine Preventable Disease branch of the U.S. Centres for Disease Control and Prevention (CDC) in Atlanta. His team is dedicated to the prevention and control of meningitis, pertussis, and other bacterial vaccine preventable diseases.
Temitope's responsibilities are wide-ranging and include investigating outbreaks, assessing burden of disease and understanding risk factors, and implementing and evaluating prevention strategies including vaccine policy. He works in a balanced mix of domestic and international projects, including larger public health response activities.
Having always been interested in global public health systems, Temitope knew the importance of global governance within healthcare in developing countries, and at the Blavatnik School he found a place to think critically about policy issues facing governments every day.
With the MPP, Temitope gained a solid understanding of the fundamental values that underpin public policy, the economic rationale behind governments' decisions and the political determinants of successful policymaking. He also admits to having learned new skills such as communicating effectively, working across sectors and cultures, and being an informed consumer of scientific evidence. He is particularly grateful to have had the opportunity to meet fellow MPP students from all over the world.
"Every Blavatnik School class is like United Nations assembly including students of different nationalities who are passionate about changing the world. The experience helped me to see the world through the lenses of people of different cultures and professional backgrounds."
Like most of our students, Temitope sees his career as evolving but continuing to focus on the relations between public health, medicine and policy development at the national and global level. Since spending a year in Oxford doing the MPP has changed his career outlook, Temitope has one piece of advice to those considering applying for an MPP: "Every student at the School comes with a unique background and this makes the overall learning experience rich and exciting. You can fit into the programme as long as you are passionate about changing the world."
March 2015