Transitioning to a new era in US politics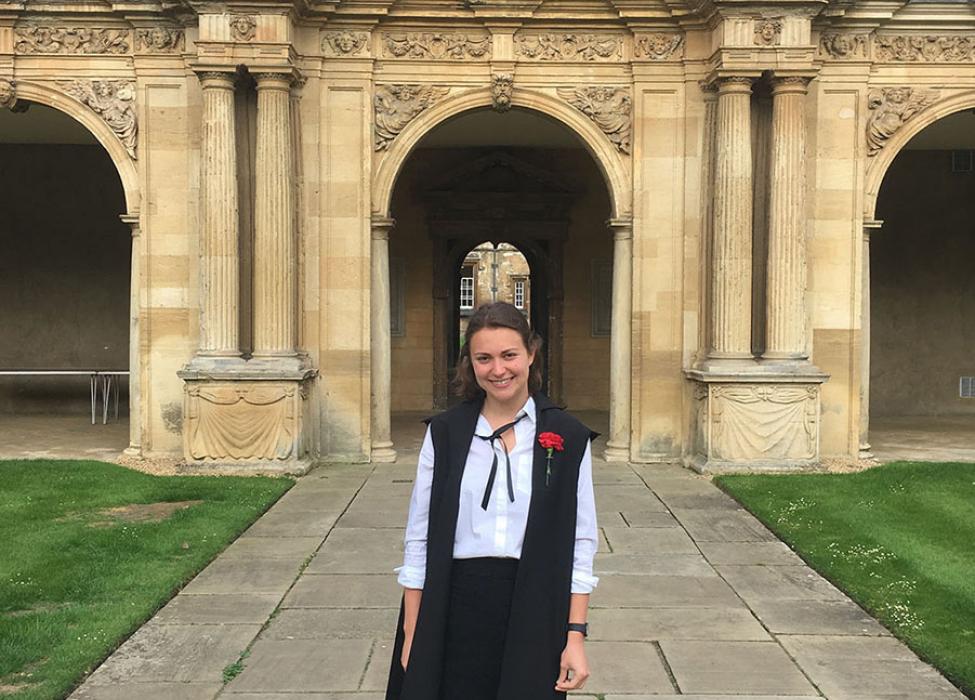 Since February 2021, Morgan Mohr (MPP 2018) has been working in the Biden Administration as Associate Director for Strategic Planning in the White House's Office of Political Strategy and Outreach. She is an experienced political campaigner: after working on several campaigns in her home state of Indiana, she served as Deputy Operations Director on Hillary Clinton's 2016 presidential election campaign in Florida.
After completing the Master of Public Policy (MPP), Morgan worked as Chief of Staff for Pete Buttigieg's campaign as he sought the Democratic nomination for president, building a $100m campaign that grew from 50 staff to 500. Most recently, she was Deputy State Director for Biden's presidential election campaign in Nevada. "It was a challenging campaign – the state had the highest unemployment rate at the time, and we were unable to go door-knocking because of COVID-19. Despite this, we successfully increased the Democrats' margin of victory from 2016." Moving into a role in government, Morgan is facing a different kind of challenge: "One recurring theme from leaders who spoke at the Blavatnik School is that government is a huge ship to steer and it takes time to make significant change," she says. "It's an honour to be part of an Administration making such historic change despite every possible challenge."
The MPP complemented Morgan's political experience, giving her an overarching perspective on how government works.
"I apply lessons from the MPP every day. It's given me a useful foundation to conceptualise how staff across government approach certain issues and how to navigate different cultures and institutions within the federal government."
Reflecting on her reasons for pursuing a career in politics, Morgan refers back to her experience growing up in Indiana: "I went to school in a typical Rust Belt city that was devastated by the recession. Growing up, my surroundings made me acutely aware of how government affects people's lives. Early on I determined that pursuing a path in politics would be the most direct way for me to effect change."
Morgan was a Rhodes Scholar.
July 2021