Paving the way for political transparency in Panama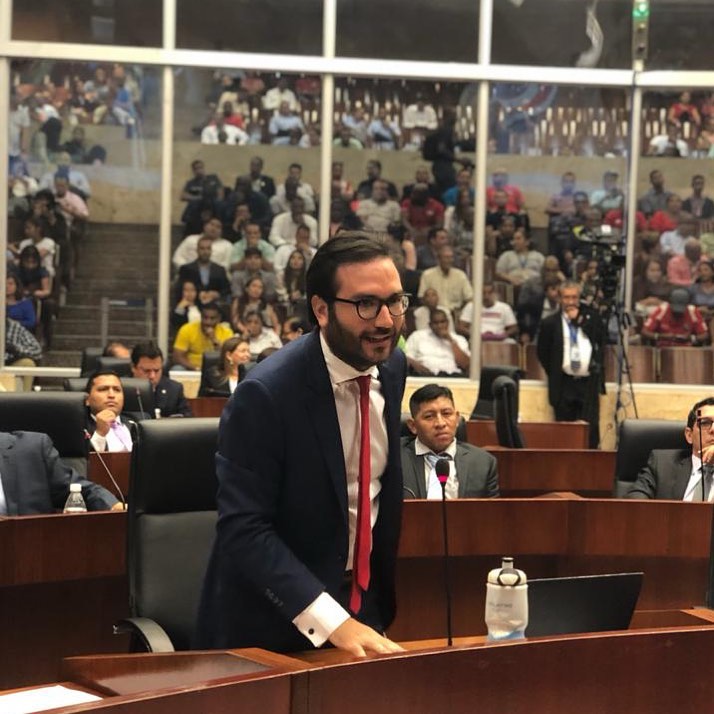 Elected to Panama's National Assembly in 2019, Gabriel Silva (MPP 2015) is striving to change the face of politics in Panama; from the earliest stages of his election campaign, he was determined to send a message to his fellow citizens that a more transparent, just kind of politics is possible.
"The Master of Public Policy (MPP) had a significant influence on my decision to run for office. Corruption is one of the biggest problems in Panama and the MPP enabled me to strengthen my knowledge of how to build strong institutions and enhance the quality of government."
Gabriel ran a grassroots campaign, enlisting a dedicated team of volunteers and knocking on doors to better understand the concerns and aspirations of his fellow citizens. "Every interaction on the campaign trail was an opportunity to raise people's consciousness about what they should expect from their elected officials", he says.
He is using lessons from his campaign to strengthen channels of communication with those he represents. He and his team continue to regularly knock on doors, and Gabriel has instigated fortnightly 'meet your Member of Parliament' sessions – inspired by research conducted during his MPP summer project – in which constituents can share their questions, concerns and policy ideas.
Gabriel has proposed the second highest number of bills in the current parliament, over half of which focus on anticorruption and transparency. Managing relationships with fellow Members of Parliament is one of the major challenges of his work: while pushing forward anticorruption projects that go against the interests of parliamentarians who benefit from the current system, he must garner support from these same parliamentarians for other, unrelated policies. Despite this challenge, Gabriel is steadfast in his commitment to good governance: "Whatever happens, I will never compromise my principles and values."
Beyond anticorruption, Gabriel is working on innovative projects and policies spanning human rights and education, to cycling infrastructure and mental health. Working tirelessly to improve the lives of his constituents, he is cognisant that wider systemic issues in Panama's political system will be not be fixed overnight; part of his legacy in parliament will be to inspire a new generation of politicians with a genuine desire to reform the system. "I view my work as part of a long-term project. As I consider how best to pursue this work in the longer term, I know it will involve supporting others with a commitment to public service to run for office."
Gabriel was a Chevening Scholar
May 2021